Trump: 'I Don't Have To Listen To Karl Rove, I'll Keep Going' On Obama's Birth Certificate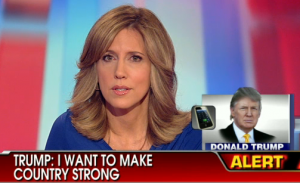 Some may have declared the issue with President Obama's birth certificate to be "over," but apparently potential Republican candidate for President Donald Trump didn't receive the memo. He called into Fox News today and revealed that in his mind at least, "I think I've made my decision," as he prepares multiple visits to the primary states of Iowa, New Hampshire and South Carolina.
In addition to repeating his claims that President Obama is a "disaster," he also threw some salt in the eyes of conservative heavy-hitters like Republican Congressman Paul Ryan and Karl Rove. On Ryan's budget proposal, Trump suggested Ryan "put himself too far out in front" and shouldn't be proposing reductions to any programs that could hurt senior citizens. Instead Trump wants the country to roar back so that big cuts would not be necessary.
Regarding Rove's advice for Trump to stop talking about Obama's birth certificate, Trump ratcheted up his war of words with President Bush's former advisor saying:
"I'll just keep going. I don't have to listen to Karl Rove. I'll keep going. A lot of people have listened to Karl Rove – you know what he did – he gave us Obama because he gave Bush advice and look what happened. . . . So he doesn't have to give me advice."
Trump said he's very serious about possibly running for President, disputed the idea that he's doing this all for publicity, and promised to reveal at a later time what his investigators in Hawaii are discovering about Obama.
Watch the clip from Fox News below:

Have a tip we should know? [email protected]