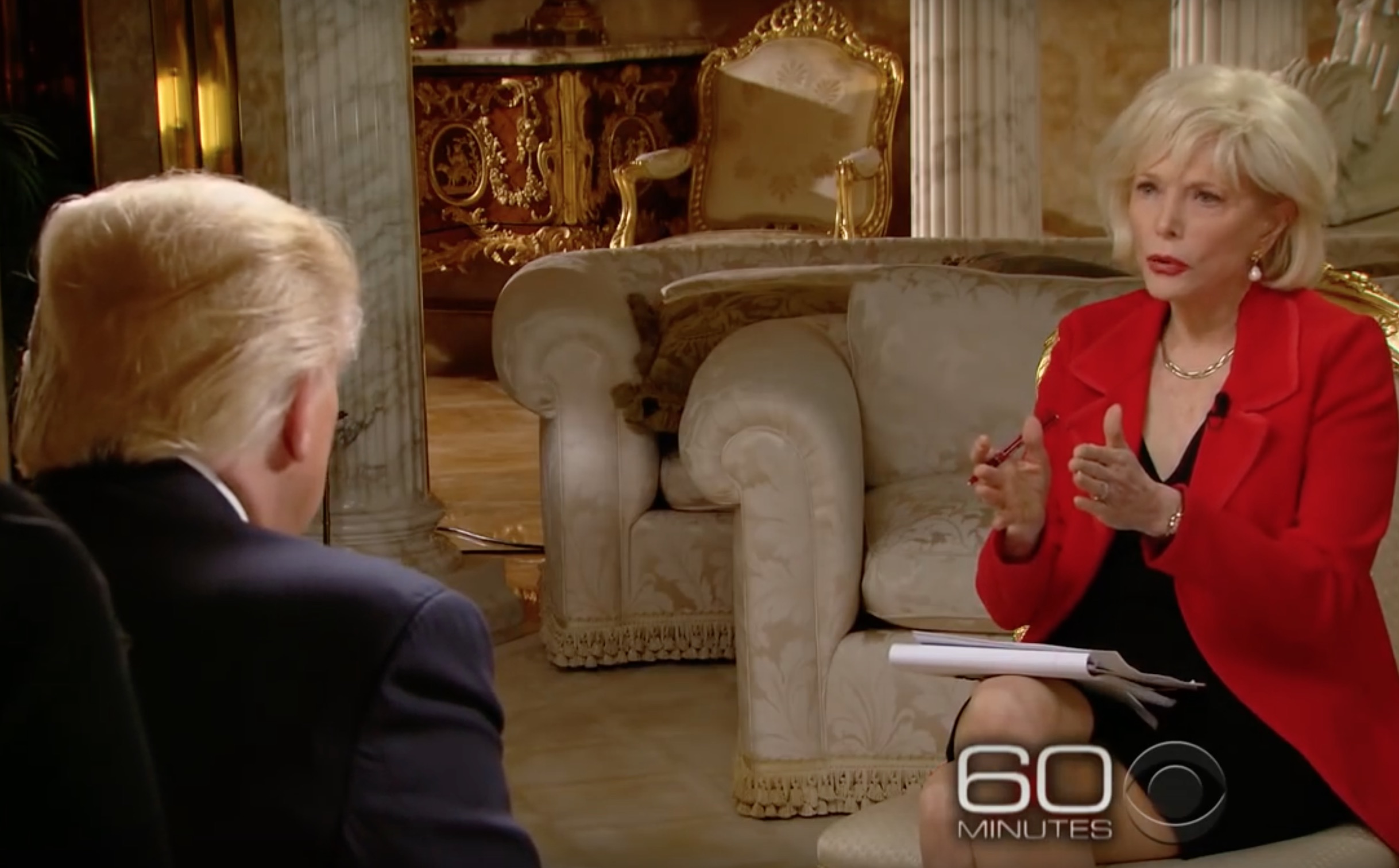 President Donald Trump reportedly taped an interview on Thursday with 60 Minutes' Lesley Stahl.
CNN's Brian Stelter reported late Thursday night that "according to sources with knowledge of the matter," their sit-down is scheduled to air this Sunday.
Per Stelter:
Per one of the sources, crews were seen on Thursday taking gear into the White House, where aides were buzzing about the interview.

A CBS News spokesperson declined to comment. "60" types usually stay tight-lipped about pieces until they're officially announced, and so far only one piece has been announced for this Sunday, a Bill Whitaker profile of a famed nature photographer. This suggests the Trump interview will be a two-parter…
This will mark Trump's first interview on the most-watched news program as president. Trump previously granted Lesley Stahl with his first interview post-election during the transition period.
It will be interesting to see what topics Stahl will ask about. Justice Brett Kavanaugh? The Mueller probe? North Korea? Kanye West? Perhaps we'll find out Sunday.
[image via screengrab]
Have a tip we should know? [email protected]