A Bunch of Trump Supporters Triggered by CNN's 'Sh*thole' Coverage Filed Language Complaints to FCC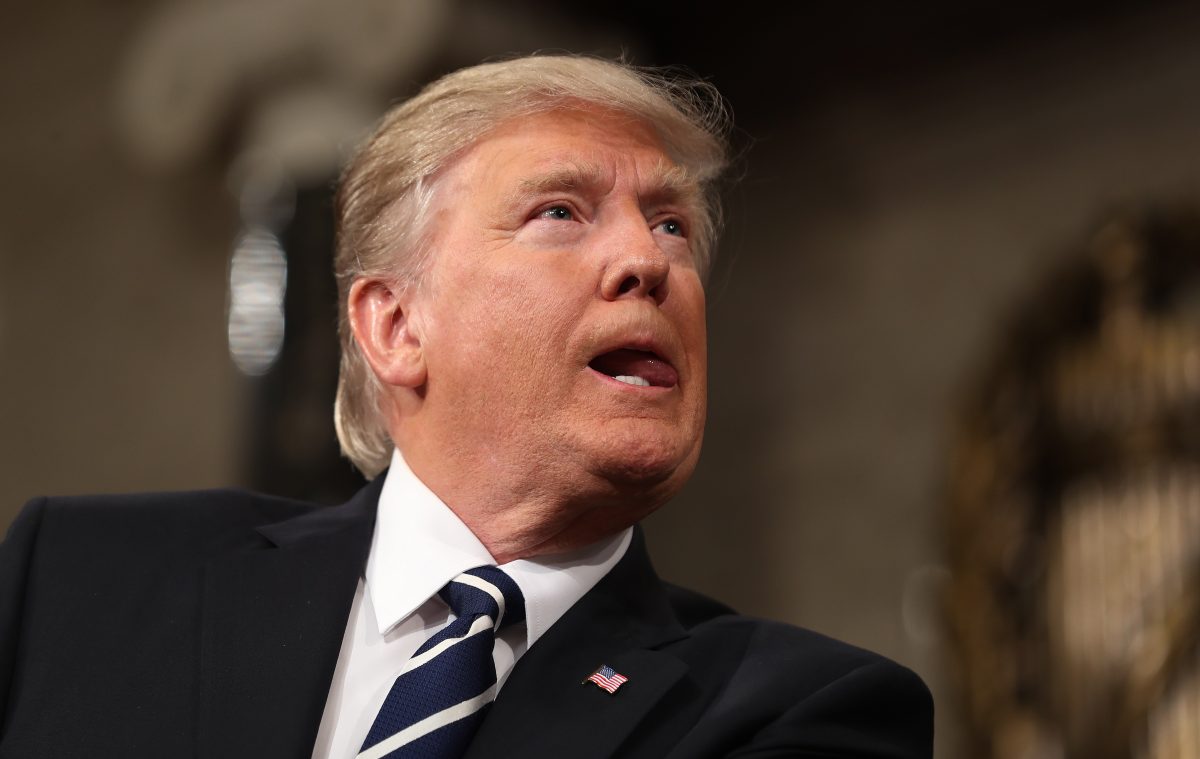 Dozens of indecency complaints were reportedly sent to the Federal Communications Commission after news outlets covered President Donald Trump's alleged "shithole countries" comment.
According to documents obtained by Politico via a FOIA request, the explicit remark that was extensively covered uncensored on cable news networks as part of a broader conversation regarding Trump and racism — since the president's list of "shithole countries" reportedly included Haiti and a number of African nations — led to 162 people complaining to the FCC.
However, a number of those complaints were sent by Trump supporters attempting to target CNN — the president's most-hated news network. Since CNN is a cable channel, they are not required to abide by the FCC's indecency standards when it comes to obscenity.
"They intentionally broadcast the word over 30 times to paint the President as a bigoted racist," wrote one Trump fan triggered by the language. "CNN is out of control and is attempting to completely undermine the President of the United States. CNN has overstepped their 1st Amendment rights and needs to be punished."
Another Trump supporter called CNN "simply, a trashy channel" — a complaint that unsurprisingly did not warrant action from the FCC. A third used their official FCC "shithole" grievance to claim the media is "responsible for the growing animosity that leads to riots and other crimes and is in fact tearing our country apart."
Amazingly, supporters of the president even took a page out of Hillary Clinton's playbook and used the "our children are watching" excuse to attack CNN.
"My 9 year old daughter keeps hearing and seeing the word Shithole all over CNN," one Arizona parent wrote. "CNN needs an R rating or NC-17 rating displaying and saying this type of vulgarity."
A second outraged Republican parent claimed that, while they "don't care what the president" says "behind closed doors," they do take issues with networks saying shit because "kids were watching."
Using the same logic, one person defended the president by comparing him to Jesus Christ.
"I do not care if Jesus Himself dropped an F bomb in a CLOSED MEETING," stated the complainer.
However, one individual featured in the Politico report blamed Trump for the shit-word appearing on TV: "This is [an] expletive and shouldn't be broadcast over federal airwaves. To solve this problem, the President shouldn't say shit like this."
[image via Jim Lo Scalzo/Getty Images]
Follow the author on Twitter (@calebecarma).
Have a tip we should know? tips@mediaite.com