Trump Blasts Trade Barriers After Macron, Trudeau Team Up on Him: 'Totally Unfair!'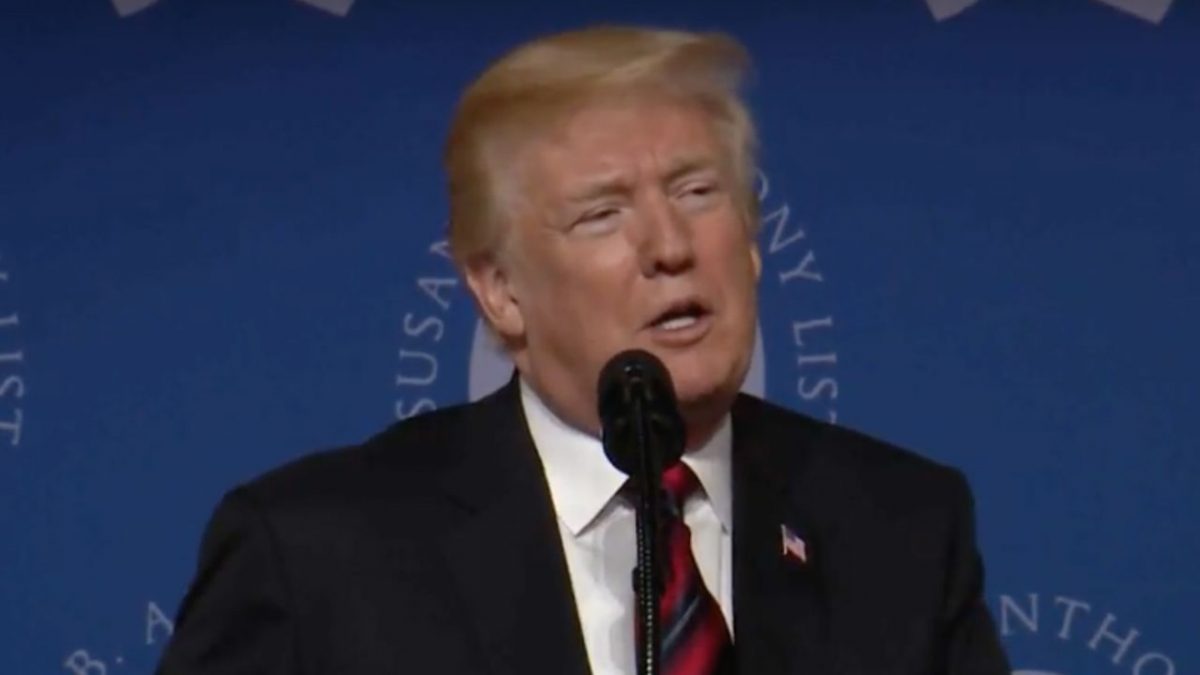 On the eve of the G7 Summit, President Donald Trump is sharing his thoughts about trade on his favorite platform, Twitter.
"Why isn't the European Union and Canada informing the public that for years they have used massive Trade Tariffs and non-monetary Trade Barriers against the U.S. Totally unfair to our farmers, workers & companies?" Trump wrote on Twitter Thursday night. "Take down your tariffs & barriers or we will more than match you!"
It was not his first tweet of the evening.
Earlier on Thursday, he accused Canadian Prime Minister Justin Trudeau of being "indignant."
He also exchanged Twitter jabs with French President Emmanuel Macron.
Macron wrote this:
That tweet prompted Trump to tweet out this:
Both Trudeau and Macron also teamed up on Trump, saying during a joint presser on Thursday, "This is ridiculous to think they could be a threat to national security. In fact, we are the closest friends the United States has had in quite some time" referring to Trump's new tariffs.
The G7 Summit is set to start in Canada on Friday.
[image via screengrab]
Have a tip we should know? tips@mediaite.com