Tucker Carlson On 'Protesters' Who Barricaded His Neighborhood: 'It Wasn't a Protest. It Was a Threat'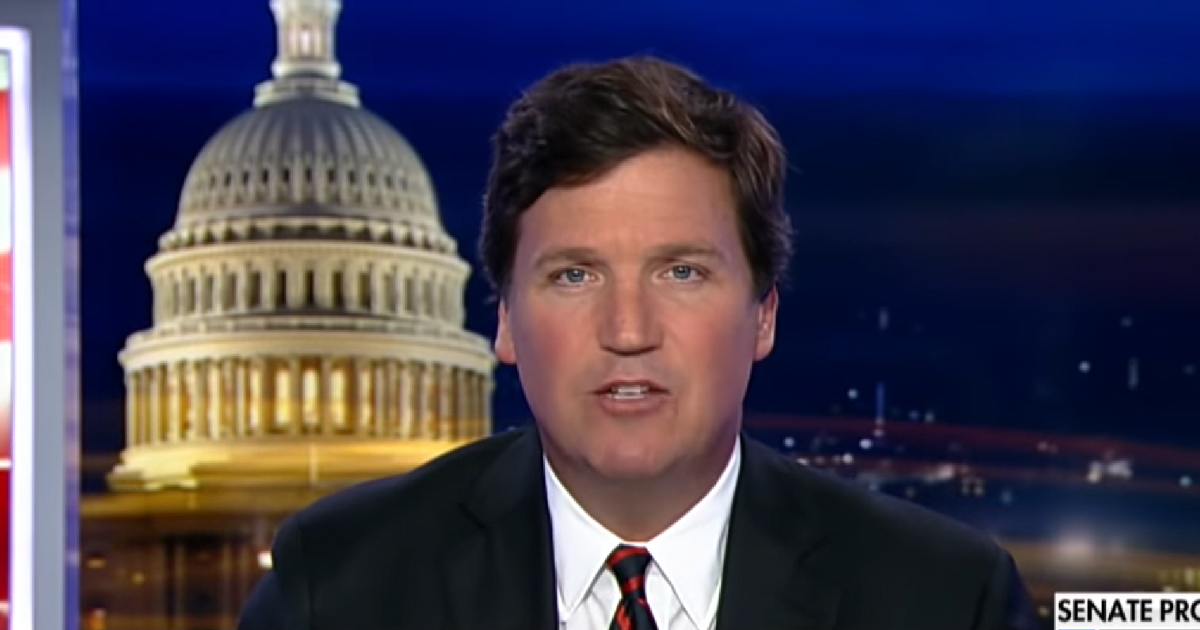 On Wednesday evening, so-called protesters showed up at the home of Fox News Channel's Tucker Carlson, carrying signs with his home address and shouting through bullhorns. Thursday, Carlson spoke with the Washington Post.
The shouting group, which filmed their actions and shared that clip on social media, has been referred to in the press as a group of protesters, with which label Carlson disagrees. "It wasn't a protest. It was a threat," he told WaPo. "They weren't protesting anything specific that I had said. They weren't asking me to change anything. They weren't protesting a policy or advocating for legislation. … They were threatening me and my family and telling me to leave my own neighborhood in the city that I grew up in."
The group blocked both ends of his street, preventing departure. After they rang the doorbell they began pounding on the door, according to Carlson. His wife was home at the time, and locked herself in the pantry and called police, fearing a home invasion as one person threw himself bodily against the door causing it to crack.
In the video, which was deleted by Twitter and Facebook, you could hear the members of the group, Smash Racism D.C., shouting "Tucker Carlson, we will fight, we know where you sleep at night"– which is objectively and overtly threatening.
In a deleted Tweet, the message was reinforced: "Tonight, we remind you that you are not safe either."
In the deleted videos, one protester can reportedly be heard talking about a pipe bomb. To the Washington Post, Carlson said, "how can you go out for dinner and leave the kids at home at this point?"
"If they're talking about pipe bombs … how do you live like that?"
"I probably won't open another package sent to our house from now on," he said.
The rest of his interview is here.
Have a tip we should know? [email protected]