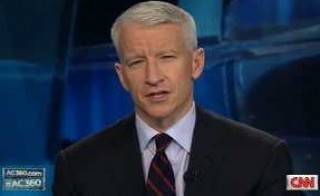 The good news: CNN's Tuesday night debate numbers gave the network a clear-cut win over Fox News in both total viewers and among viewers aged 25-54 in the 8 p.m. and 9 p.m. slots. Additionally, Anderson Cooper got a huge boost from the debate as his lead-in, attracting 405,000 demo viewers and toppling FNC's Greta Van Susteren at 10:00.
The not-so-great news? CNN's debate ranked just seventh overall among the 10 debates (11 if you count Bloomberg's) so far in this election cycle. But it did help to create a…
Debate Fun Fact:
The best weeknight to have a debate, as far as demo ratings are concerned, is Wednesday, where the debates pull an average of 1.36 million viewers (The one CBS Saturday night debate attracted 1.52 million). Tuesdays come in second, with an average of 1.35 million, while Thursdays are third (1.327 million), and Mondays are last (1.025 million). Your move, Fridays and Sundays.
Other nuggets from Tuesday:
HLN had another forgettable night, with only two shows (Nancy Grace and Issues) pulling six digits in the demo.
Rachel Maddow again ruled the MSNBC schedule, but Lawrence O'Donnell leaned forward into second place on the network, with 209,000 in the demo.
The lowest-rated show on Tuesday night? Joy Behar's, which brought in just 53,000 demo viewers.Average Time Slot Rating:
Fox: 1.43
CNN: 1.86
MSNBC: 2.71
HLN: 4

Tuesday night's full ratings:
TV NEWS RATINGS: 25-54 DEMOGRAPHIC (L +SD)
5 pm
The5

359

Blitzer

175

Matthews

128

Special

88

6 pm
Baier

383

King, USA

148

Sharpton

178

Prime

96

7 pm
Shep

434

Burnett

160

Matthews

176

Issues

107

8 pm
O'Reilly

489

Debate

967

Schultz

160

Grace

118

9 pm
Hannity

338

Debate

1,118

Maddow

246

Dr. Drew

99

10 pm
Van Susteren

365

Cooper

405

O'Donnell

209

Behar

53

11 pm
O'Reilly

379

Debate

336

Schultz

176

Showbiz

56

TOTAL DAY
272
222
128
84
PRIME TIME
400
829
205
88
Data by Nielsen Media Research. Live and same day (DVR) data.
TV NEWS RATINGS: TOTAL VIEWERS (L +SD)
5 pm
The5

1,512

Blitzer

648

Matthews

800

Special

196

6 pm
Baier

1,933

King, USA

479

Sharpton

771

Prime
269
7 pm
Shep

1,596

Burnett

592

Matthews

762

Issues

400

8 pm
O'Reilly

2,392

Debate

3,443

Schultz

772

Grace

455

9 pm
Hannity

1,332

Debate

3,764

Maddow

853

DrDrew

299

10 pm
Greta

1,298

Cooper

1,427

O'Donnell
723
Behar

166

11 pm
O'Reilly

1,227

Debate

823

Schultz
581
Showbiz

183

TOTAL DAY
1,088
734
463
216
PRIME TIME
1,678
2,876
783
300
Data by Nielsen Media Research. Live and same day (DVR) data
(Image credit: Damian Dovarganes)
Have a tip we should know? tips@mediaite.com