Two And A Half Men To Open Season With The Funeral Of Charlie Sheen's Character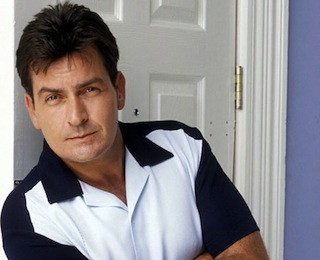 It would seem that Two and a Half Men fans that want Charlie Sheen to return to to the series will have to wait for some kind of Walking Dead zombie crossover episode. Deadline Hollywood is reporting that the show's new season, the first since Sheen was fired from the series, will feature the funeral of Charlie Harper, Sheen's character. Considering all the nasty things Sheen has said about the show's executive producer Chuck Lorre in the past few months, he's lucky the writing staff didn't go with the proposed "Charlie is revealed to be a Nazi, pedophile, puppy torturer" storyline.
Dealine gives some details as to how the show will play out:
"Charlie's girlfriends will come back for the occasion, and his house indeed will be put on the market. The episode will feature potential buyers coming to see the house (as I reported earlier, the list is expected to include real-life celebrities and stars from Men co-creator Chuck Lorre's other series), with Ashton Kutcher among them. However, I hear he will not be the rightful owner of Charlie Harper's digs by the end of the premiere episode, with the storyline expected to be extended into Episode 2."
There's one big question that still remains. No, not how Charlie dies. The big question is exactly which "stiff" pun the writers will be using. I've only seen an episode or so of the show, but I feel safe in betting that there will be at least one.
Here are some of my guesses:
"Looks like Charlie's going out the way he lived, stiff as a board."
"The last time Charlie was stiff for this long, he had to seek medical attention."
(If the character dies of a drug overdose) "Well, this isn't the first time pill's have turned Charlie stiff."
Feel free to guess your own in the comments. I can't promise a prize for the reader who correctly guesses the right pun because that means I'll also have to promise to watching the season premiere of Two and a Half Men.
(h/t Splitsider)
Have a tip we should know? tips@mediaite.com