Utah Man Shoots At Mouse, Misses, Hits Roommate, Then Gets Another Roommate Arrested For Rape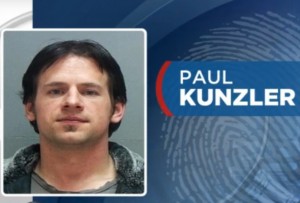 Paul Daniel Klunzer's four-month relationship with a 13 year-old girl ended like many of these illegal relationships do: with his roommate shooting at a mouse with a handgun, missing, hitting a third roommate in the chest, and having police find the girl hiding in a closet in the course of the investigation.
Police called to the house to investigate the shooting — the bullet went through the kitchen wall and hit the roommate while he was in the bathroom — somehow ended up in the basement, where they discovered a 13 year-old girl hiding in a closet. Klunzer, according to KSL in Utah, had carried on a four-month relationship with the girl, and was charged with two counts of rape of a child, three counts of sodomy of a child, and three counts of sexual abuse of a child.
The roommate who fired the gun was not charged with any crime, and the roommate who was shot was upgraded from serious to fair condition.
Amazingly, there was a fourth roommate, Zach Baker, living in the house, who slept through the shooting and was oblivious to Klunzer's relationship. "I got woken up by the cops," he told Utah's Fox 13. "They came storming in my room, checking to make sure everybody was OK and nobody was shot or anything like that."
Baker, a quote machine, added that he had never seen the girl before and had no clue how long she was there. "They said she'd been hiding in a closet," he told Fox, "and that creeps me out." And when Fox 13 asked about Kunzler as a roommate? "I knew the guy was weird, but I didn't expect anything like that to happen."
Watch the report of the incident below, courtesy of KSL in Utah:
Have a tip we should know? tips@mediaite.com