Van Susteren Hits U.S. Intel Head for Getting 'Complete Pass for Lying to Congress' on NSA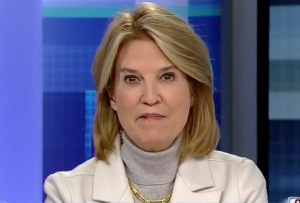 In the ensuing media debate on the NSA, there's one question that hasn't been broached that much: if Edward Snowden should be punished, what about Director of National Intelligence James Clapper, who said just months before the NSA story began that the NSA is not collecting data on millions of Americans? Greta Van Susteren took on this very issue Friday and said of course someone who lies to Congress should be held accountable.
Van Susteren was making an editorial comment about adults, especially elected officials, needing to set an example for young people by showing if you lie, you just can't get away with it, but from the illegal immigrant who is now able to practice law in California to Trey Radel, the congressman who took a leave of absence after admitting his cocaine problem but is coming back soon instead of resigning, that appears not to be the message.
And as for Clapper, Van Susteren couldn't quite understand why someone who blatantly lied to Congress is just getting off scot-free.
"He testified before Congress, told a lie, and it was a whopper, and what happens? Nothing. Absolutely nothing. Not even a grand jury investigation for him. He gets a complete pass for lying to Congress. What's the message to young people? 'Lying is okay if you are a big shot?'"
A group of House Republicans have been pushing for a criminal probe into Clapper's lie to Congress, but that is not likely going anywhere.
Watch the video below, via Fox News:
[photo via screengrab]
— —
Follow Josh Feldman on Twitter: @feldmaniac
Have a tip we should know? tips@mediaite.com
Josh Feldman - Senior Editor