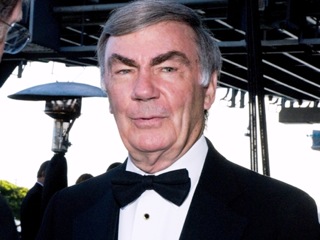 A jury on Friday acquitted veteran ABC anchor Sam Donaldson of DUI charges filed against him late last year.
The Delaware trial reportedly lasted five hours and, following his acquittal, the veteran reporter strode over to the officer who'd arrested him and told her: "You did your duty as you saw fit. I bear no animus toward you whatsoever."
Judge Rosemary B. Beauregard presided over Donaldson's acquittal for charges of driving under the influence and making an improper lane change. In her ruling, Beauregard said that the police had not established a probable cause to arrest and charge Donaldson after pulling over his Ford Expedition.
The officer, Pfc. Katie Couchman, testified that she saw Donaldson's weaving one side to another while driving in the shoulder of the road. She claims she smelled alcohol upon Donaldson rolling down his window to speak with her. Couchman also testified that she saw a re-corked wine bottle near the passenger seat.
Though Donaldson told Couchman he had "a few glasses of wine" with dinner that evening, the officer did not include such information in her initial police report. "It not being there gives the court pause as to the accuracy of the information the court has received," Judge Beauregard said. "Despite the suspicious driving and the odor of alcohol, I simply do not find there is probable cause for arrest."
Further complicating the arrest's legality, Donaldson did poorly in a series of blood-alcohol tests, miscounting a number series and failing to stand on one leg as instructed. The reporter's attorney, Eric Mooney, countered that Delaware's police academy training states that such balance-related sobriety tests should not be administered to people older than 65, as they may be experiencing inherent balance problems.
"When you do not follow the training and you know you're not following the training," the judge said in her ruling, "it's not an indicator [of intoxication] at all."
[h/t Delaware Online via FTVLive]
— —
>> Follow Andrew Kirell (@AndrewKirell) on Twitter
Have a tip we should know? tips@mediaite.com