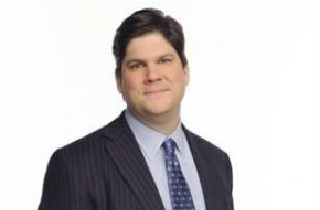 For the last several months, speculation has swirled around the future of Today Show head Jim Bell.
In June, we reported about Bell (Effectively) Becoming Top Dog At NBC News Over President Steve Capus because the network was attempting to keep Bell in-house and prevent him from courting work with other networks. In July, our suspicions were confirmed when we found out that Bell was in line for an undisclosed promotion, likely with NBC Sports.
More recently, the Daily News reported, once again, that Bell is slated to leave Today for a big NBC Sports job. And we learned from NBC insiders that the news of Izzy Povich as Bell's likely replacement has caused some internal griping due to her background with "left-wing" political shows.
Wednesday afternoon, Bell gave an interview to the New York Times that some might read as his swan song with the popular morning show.
Speaking with the Times' Bill Carter, the Today exec producer openly admitted that removing Ann Curry from the co-hosting position was "absolutely" his decision.
Bell also suggested that he views ABC competitor Good Morning America as a tabloid-style program, as compared to Today's "more serious" nature.
He also dished on whether reports were true that the decision to oust Curry was at the behest of co-host Matt Lauer: "It was definitely not Matt's call," Bell said. "He is the host and does not have management responsibility. It was not his call. That was my call."
He continued on to dismiss the Post report that Lauer has become an "anchor animal," allegedly berating staff and insisting on editorial control. "These stories portraying Matt in a negative light are just preposterous," Bell said. "Matt is the heart and soul of the broadcast. He has a heart of gold. This stuff about him has been very irresponsible and in a lot of cases flat-out wrong."
When asked about what's in store for the future of the Today Show, Bell said, "You just have to watch."
Might that include a new executive producer? We'll have to watch and see.
Read the full interview here.
— —
>> Follow Andrew Kirell (@AndrewKirell) on Twitter
Have a tip we should know? tips@mediaite.com