WATCH: American English Teacher Stars In Hong Kong's Instant Edward Snowden Biopic Film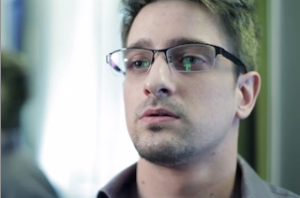 Yes, there's already a (short) film version of Edward Snowden's story. A group of Hong Kong filmmakers has rushed out a five-minute retelling of how the man who leaked NSA secrets ended up seeking asylum in that country, before escaping to Russia.
The film, titled Verax, stars American-born English teacher Andrew Cromeek as Snowden. It shows CIA agents finding out about the leaks as well as scenes from indie Snowden's Hong Kong hotel room. It even contains a small bit of political commentary, such as when a Chinese ministry official compels Hong Kong detectives to find Snowden before the Americans do. "Don't we have a rendition treaty with the United States?" one of the officers asks. "Let us handle that matter," the Chinese official responds.
At the end, we hear an excerpt from Snowden's original interview with Glenn Greenwald. "This is something that's not our place to decide, the public needs to decide whether these programs and policies are right or wrong," he says. "And I'm willing to go on the record to defend the authenticity of them and say, 'I didn't change these, I didn't modify the story. This is the truth; this is what's happening. You should decide whether we need to be doing this.'"
The Wall Street Journal spoke to Cromeek and chronicled his transformation from an English teacher living in Hong Kong with nearly zero acting experience into America's most-wanted leaker.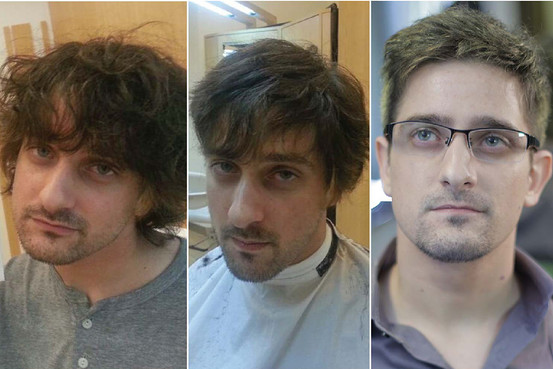 "I thought I had zero resemblance" to Snowden, Cromeek said, noting his surprise that his friend, one of the four producers of the film, sought him out to play Snowden. He has also been surprised by the attention the film has gotten, racking up over 100,000 views on YouTube since it was posted last week, including from his family and friends back home in Chester, New York. "They thought it was quite funny," he said, "me getting all this attention."
Watch video below, via YouTube:
—
>> Follow Matt Wilstein (@TheMattWilstein) on Twitter
Have a tip we should know? tips@mediaite.com