Watch CNN, MSNBC, and Fox News Work Through the Math of How Long Paul Manafort's Going to Prison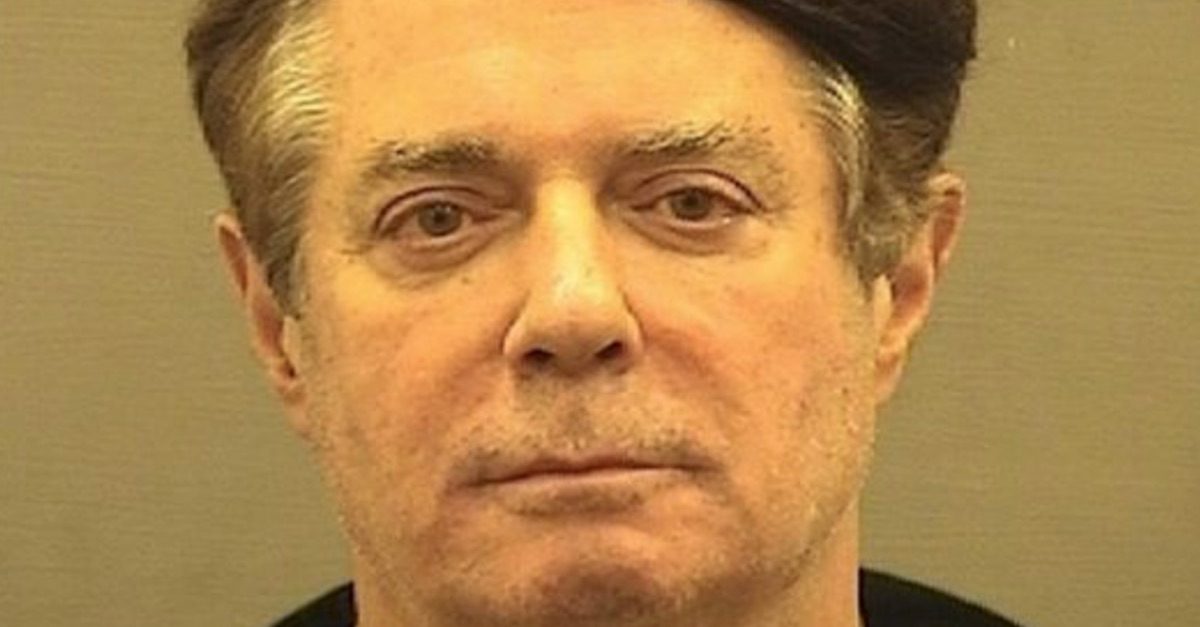 As CNN, MSNBC and Fox News did live coverage of Paul Manafort's second sentencing hearing, there seemed to be a period of confusion as journalists tried to sort things out and determine just how long he's been sentenced to prison.
Manafort was sentenced to 3.5 years in prison on Wednesday for his crimes of unregistered foreign lobbying and witness tampering. This comes on top of how he was just sentenced to 47 months from his previous charges of bank fraud and tax evasion.
Because Manafort has already served time in prison and his new sentence is consecutive from the previous one, it would seem that he will be incarcerated for around 7.5 years. This turned out to be a lot of legalese and math to sort through at once, however, and network reporters for the big three channels all seemed to struggle with making sure they had their estimates right.
On CNN, Pamela Brown delivered the Manafort report as Shimon Prokupecz seemed to calculate the numbers on his phone.
MSNBC had Pete Williams on the Manafort beat, and he did his math out loud as he delivered his report.
Lastly, Fox's Catherine Herridge needed a moment to crunch the numbers in her head when she reported in for Outnumbered. Judge Andrew Napolitano was the #OneLuckyGuy of the day, and he had his phone out, presumably to grab updates and double check the figures.
As a bonus, here's a couple of tweets from politicos who've joked about sorting through the math on this:
Two dozen journalists in a room trying to do math all at once is a sight to behold

— Natasha Bertrand (@NatashaBertrand) March 13, 2019
oh my god, math https://t.co/bahbFQdYio

— Matt Pearce ? (@mattdpearce) March 13, 2019
I was told there would be no math https://t.co/UuD4Xs1bST

— Matt Ford (@fordm) March 13, 2019
Trying to do the math on the Manafort sentence like pic.twitter.com/zBo85oPuHy

— Donie O'Sullivan (@donie) March 13, 2019
The judge mentioned math and all the reporters in court stopped tweeting updates.

— Brad Heath (@bradheath) March 13, 2019
Glad we're all in the same boat here. Math is hard! pic.twitter.com/lsl6TxqeZv

— Sarah Mimms (@mimms) March 13, 2019
Watch above, via CNN, MSNBC, Fox News
— —
>> Follow Ken Meyer (@KenMeyer91) on Twitter
Have a tip we should know? [email protected]