WATCH: Conor McGregor vs. Khabib UFC Fight Descends Into Chaos in Post-Match Brawl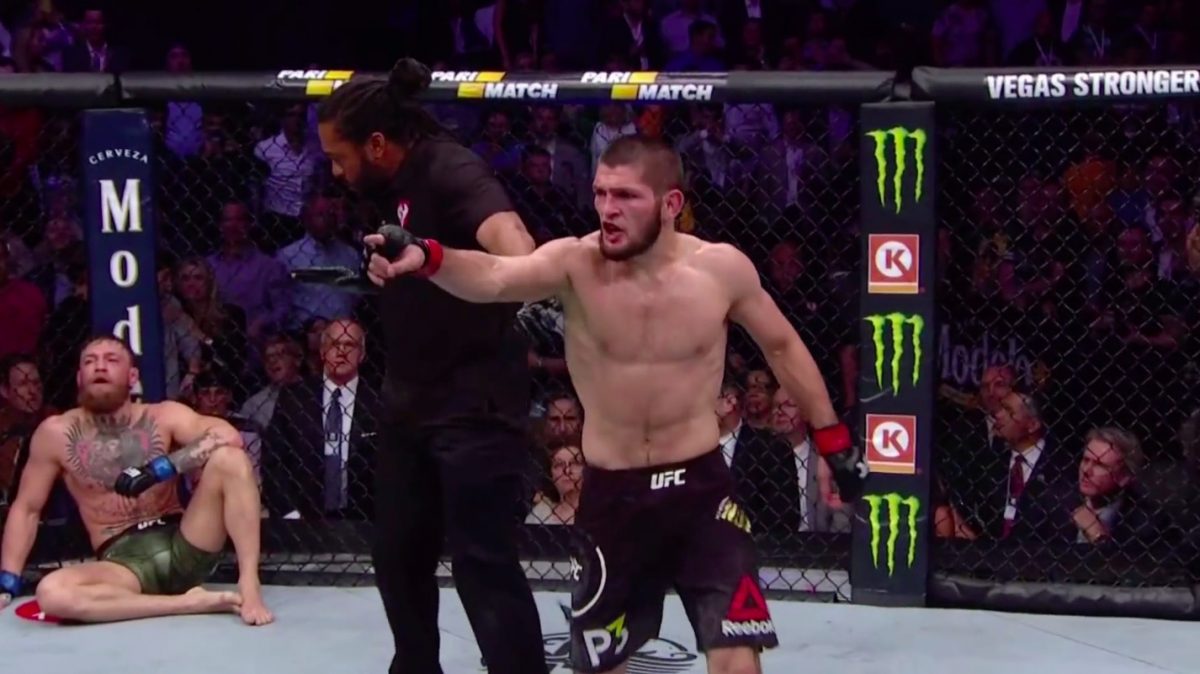 Khabib Nurmagomedov defeated Conor McGregor in the fourth round of their highly anticipated UFC title fight, but the match quickly descended into a chaotic brawl that led to three arrests.
After McGregor tapped out, Khabib turned his fury towards the Irishman's training partner Dillon Danis. He threw his mouthguard at Danis, before hopping the fence of the Octagon and lunging into the crowd.
Meanwhile, a brawl broke out in the cage, with two members of Khabib's team attacking McGregor, with one landing a punch. Police eventually separated the dueling brawls, and both McGregor and Khabib were escorted out of the Las Vegas arena.
UFC President Dana White said after the fight that three of Khabib's coaching team were arrested and taken to jail.
"A lot of stuff that shouldn't happen, Khabib jumped over the cage and went after one of Conor's guys who I guess was trash talking him," White said. "I don't know what to say right now, I'm disgusted."
Watch here:
Conor McGregor v Khabib

The ending

What the heck!! ?#UFC229 pic.twitter.com/DyJswVbcXd

— Bin Veto (@binveto) October 7, 2018
Here's the best view of the Khabib-McGregor aftermath from a fan#UFC229
? yeroview | Instagram pic.twitter.com/0a8FLfTj3o

— SB Nation (@SBNation) October 7, 2018
The real Khabib fight with the best camera man (me) in the arena !!! pic.twitter.com/RgdLchn5cC

— Chris K (@chrisk8oh) October 7, 2018
Dillon Danis escorted out by police after a wild post-fight brawl. #UFC229 pic.twitter.com/1tNamWaJ6q

— Shaheen Al-Shatti (@shaunalshatti) October 7, 2018
Have a tip we should know? tips@mediaite.com
Aidan McLaughlin - Editor in Chief