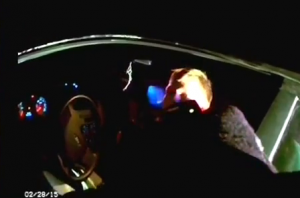 The family of a Michigan teenager is a suing the police after the 17-year-old was shot seven times and killed after a routine traffic stop went wrong.
The bodycam video of the stop was obtained by CNN, and aired before a Friday interview with the family of Deven Guilford and the Guilford family attorney. While the Eaton County Police Department claims the video exonerates the officer, the Guilford family claim the video supports their wrongful death claim.
In the video, Sergeant Jonathan Frost asks Guilford several times to produce a license and registration after pulling the teen over for flashing his brights at him, a misdemeanor in Michigan. Guilford refuses, asking if he was being detained and asking "How do I know you're an officer?"
"You can get with the program and start to comply with this traffic stop, or you're going to be taken to jail," Frost responds. Guilford responds by pulling out his phone and beginning to film the arrest.
After calling for back-up, the officer orders Guilford out of the car and pulls his taser. After resisting arrest, Guilford is tased by Frost, but the taser does not operate correctly. A struggle ensues, during which the bodycam is knocked off. Seven shots can be heard being fired, all of which hit Guilford.
CNN points out that in the frames before the bodycam is knocked off, Guilford appears to be lunging at Frost. The bodycam from another officer appears to show Frost in an ambulance with bleeding injuries to his face.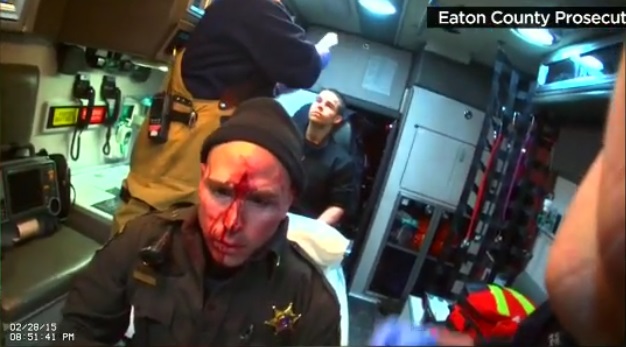 Watch above, via CNN.
[Image via screengrab]
——
>>Follow Alex Griswold (@HashtagGriswold) on Twitter
Have a tip we should know? tips@mediaite.com