WATCH LIVE: Terminal 3 Evacuated After Shooting Incident Reported at LAX Airport (Live Updates)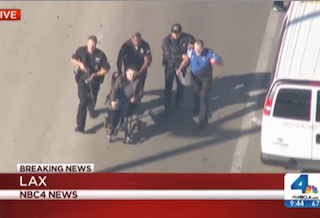 Terminal 3 at Los Angeles' LAX International Airport has been evacuated after an incident that has left several people injured. There were reports of shots fires. The story is still developing and we will add more information as we have it.
Watch live stream coverage below, via Fox:
Los Angeles Local News, Weather, and Traffic
Watch the initial report on the incident, via Fox News:
UPDATE (1:05pm ET): Fox Sports columnist Bill Reiter was in LAX Terminal 3 when gunfire broke out and is currently tweeting from the airport. Reiter described hiding under seats in the terminal after hearing the gunfire, followed by people "jumping over each other" to get out of the area. Below are photos he has posted so far.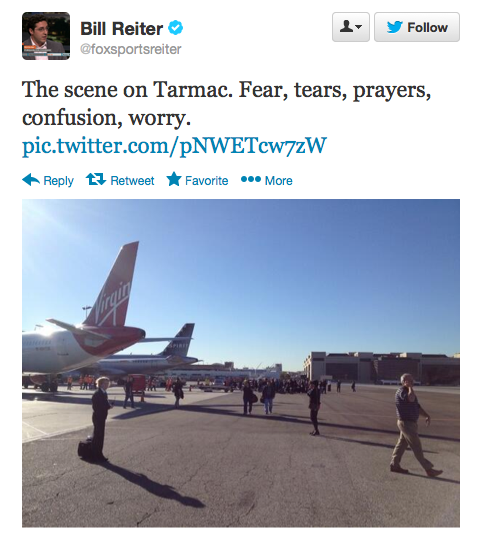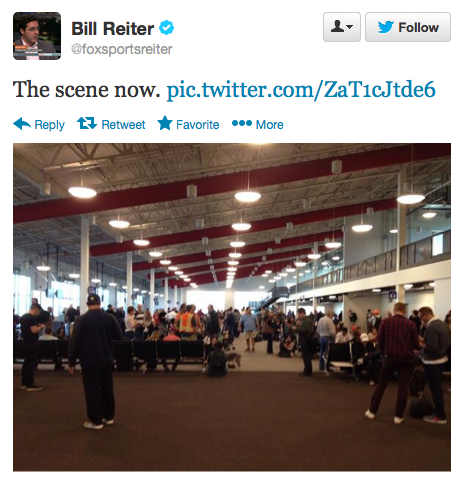 UPDATE (1:15pm ET): ABC News is reporting that police are saying they have a suspect in custody, though it is unclear whether there are other suspects.
UPDATE (1:37pm ET): NBC News is reporting that the suspect pulled out a rifle and shot a TSA document checker in the security area. The TSA has confirmed that one TSA employee was shot in the leg.


UPDATE (2:21pm ET): Fox News reported that the suspect is connected to the TSA in some way, either a former or off-duty TSA agent. Fox's Adam Housley reported the news on-air and Bret Baier posted it on Twitter.

UPDATE (2:24pm ET): The Associated Press tweeted that police have confirmed that three people were shot, including the TSA agent, by a gunman with a "semi-automatic" weapon.

UPDATE (3:45pm ET): In a press conference at LAX, Mayor Eric Garcetti called the current situation at the airport "static" and "a safe one for all who are in the airport." LAX police chief Patrick Gannon confirmed that there was "only one individual" who is in custody after trading fire with police officers.
Watch the full press conference video below, via Fox News:
[photo via screengrab]
Have a tip we should know? [email protected]