WATCH: Recalcitrant Flamingos Sheltered Inside Florida Zoos As Irma Bears Down
Hurricane Irma is already expected to cause enough problems for people to worry about, but it's also worth thinking about how the storm will impact animals and the Florida ecosystem.
MSNBC's Alex Witt spoke to Miami Zoo spokesman Ron Magill on Saturday about the steps he and his colleagues are taking to protect their animals from the incoming devastation. As the two of them spoke, the interview featured some amusing footage of zoo workers carrying their flock of flamingos to a secure building where they're likely to avoid the worst of the storm.
"To move them off ground is so stressful to these animals that that potentially in and of itself could kill them," Magill explained. "It's not like moving a dog or cat or domestic animal. When you transport these animals, that is very, very dangerous. It's much better to give them safe shelter on grounds."
Magill continued to discuss the zoo's fortified shelters and their stockpiles of emergency supplies for helping the animals ride out the hurricane.
The situation in Miami is reminding some observers of this picture, which was taken in 1992 after the zoo had their flamingos take cover inside a bathroom while the rest of the facility got pummeled by Hurricane Andrew.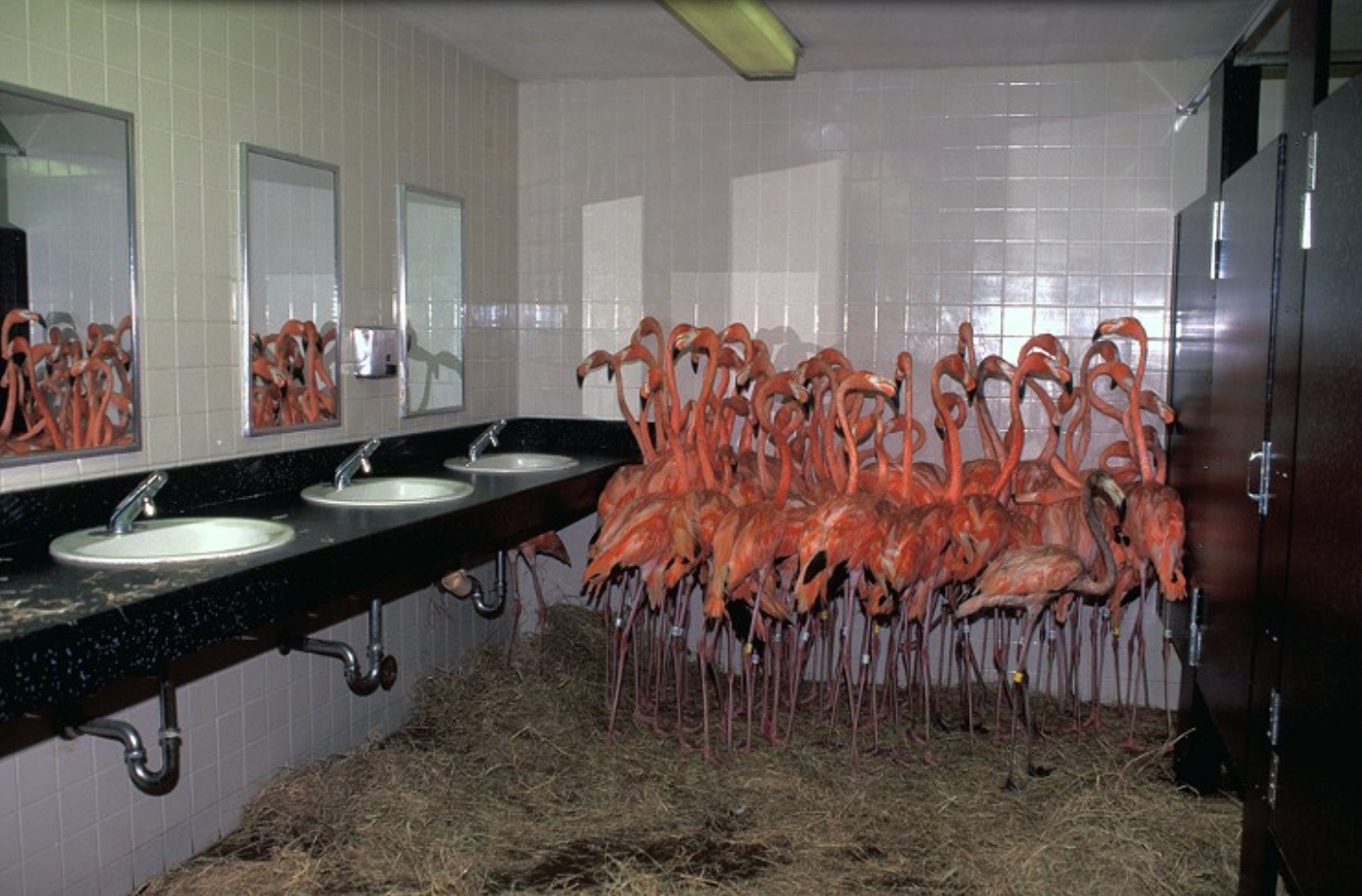 [Image via screengrab]
— —
>> Follow Ken Meyer (@KenMeyer91) on Twitter
Have a tip we should know? [email protected]