WATCH: TV Host Shocks Audience By Drinking Milk Directly From Woman's Breast (NSFW)
Here's something you would probably never see on an American talk show. During a segment on breastfeeding during the Dutch Saturday night show Langs de Leeuw, host Paul de Leeuw decided to try some of the milk himself, by sucking it directly from one of his guest's breasts.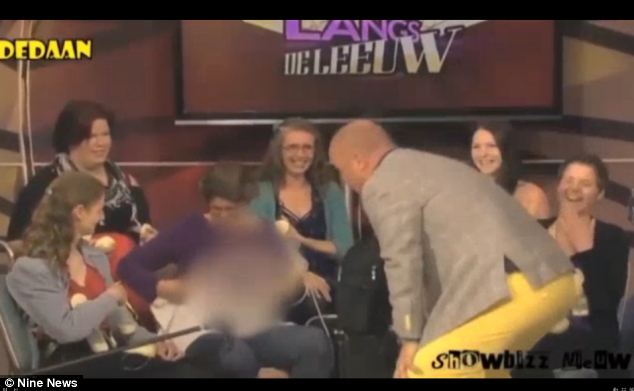 The women on the show were apparently from a charity organization that allows women to share breast milk with each other. One of the women was demonstrating her dual breast pumps when de Leeuw casually asked if he could taste some of her milk. Surprisingly, the woman happily obliged, removing the pumps and allowing the host to suck the milk from each of her breasts.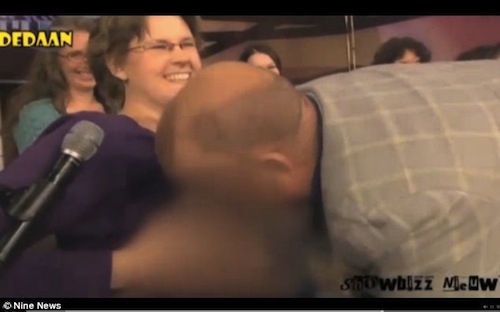 According to the Daily Mail's in-depth report on the segment, de Leeuw told his guest, "I find the second one better tasting, but I can taste that you've eaten asparagus yesterday."
Only in the Netherlands?
Watch the extremely NSFW video below, via Showbizz Nieuws:
(Photos via Daily Mail)
—
>> Follow Matt Wilstein (@TheMattWilstein) on Twitter
Have a tip we should know? tips@mediaite.com