WATCH: Whoopi Goldberg Issues Stunning Condemnation of Roseanne For Photoshopped Image
Last night, Roseanne went back to Twitter and continued to… be herself. That included retweeting a photoshopped image of Whoopi Goldberg.
On The View, Whoopi responded.
"So this is what I'm going to say, Roseanne," she said, addressing the camera directly. "Just because you were caught with your pants down, don't try to drag other people down with you."
The screenshot below shows the difference between the original photo and the one that Roseanne retweeted last night.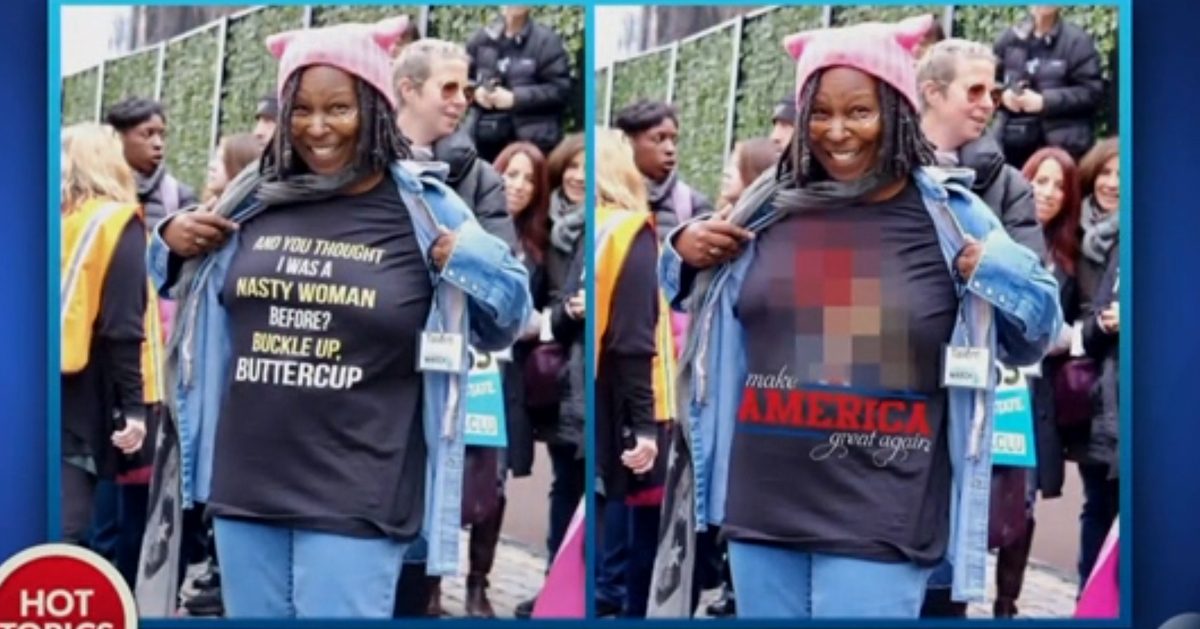 In the photoshopped image (right), the blurred out portion was a graphic depiction of President Trump shooting himself in the head.
[Featured image via screengrab]
—
Follow Caleb Howe (@CalebHowe) on Twitter
Have a tip we should know? [email protected]