WH Press Secretary on War on ISIS: 'This Is Actually Just a War of Narratives'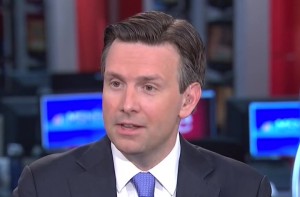 When asked what steps Homeland Security was taking to address the threat of lone wolf and ISIS-inspired attacks in the West in the wake of the weekend's terror attack, White House press secretary Josh Earnest told the hosts of MSNBC's Morning Joe Monday that it was really all just a "war of narratives."
Earnest cited new government initiatives to team up with Internet tech companies to shut down outlets that spread ISIL propaganda. "They're trying to poison the minds of vulnerable individuals. If we can prevent them from trying to do that, we can do that. There has been a stepped up cooperation from technology companies to do that," he said.
"The other thing that we can do is work to try to lift up the voices of prominent patriotic Muslims in the United States. There are millions of them!" he continued. "They can speak to the poisonous, empty bankrupt mythology that's being propagated by ISIL."
"In some ways, this is actually just a war of narratives," he concluded. "We want to get out our counter-narrative against ISIL. And we're having some progress, we're making some progress."
That's what concerned Earnest about Donald Trump's rhetoric, he said. "We can't give them the narrative victory of suggesting that every Muslim is responsible for this kind of terrorism. We can't give into this narrative that ISIL wants to build up that the United States is at war with Islam. That is false and not true."
Watch above, via MSNBC.
[Image via screengrab]
——
>>Follow Alex Griswold (@HashtagGriswold) on Twitter
Have a tip we should know? tips@mediaite.com