White House Aide Mercedes Schlapp Reportedly Keeps Calling Fellow Official 'A Bitch'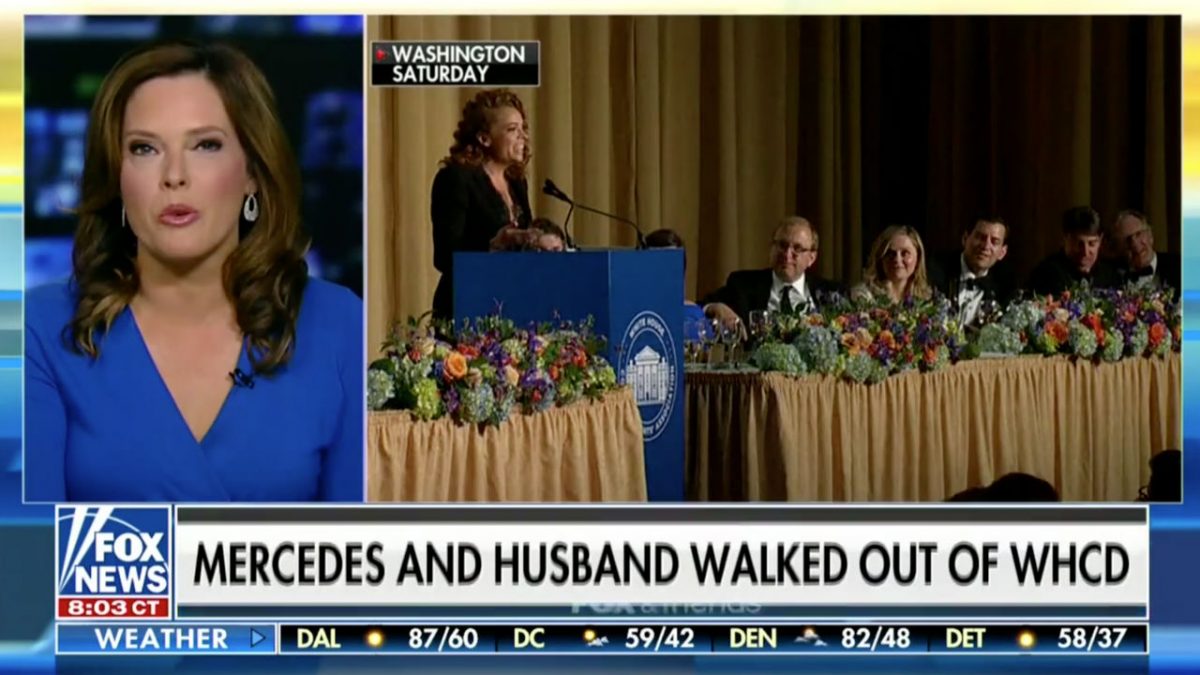 The feud between two White House officials continues…
The Daily Beast has the juicy details in the latest spat between Mercedes Schlapp, champagne-populist wife of Matt Schlapp, and Kelly Sadler, master of John McCain death jokes.
A scoop from Axios over the weekend reported that when President Donald Trump summoned a small communications team to the White House — including Schlapp, Sadler, Raj Shah and John Kelly — to demand who the leakers were after Sadler's morbid joke about McCain got out to the press, Sadler accused Schlapp of leaking… to her face!
Now, the Beast reveals that the meeting was more dramatic than the Axios report initially indicated:
What happened next, however, was equally dramatic and potentially far more critical for the future of an already frail White House communications staff. Schlapp recoiled in indignation, aghast that anyone would suggest she would betray the president—least of all a more junior aide whom she had given increasing responsibilities within the administration.

Trump sat behind the Resolute Desk, watching the drama unfold in real time. The meeting adjourned shortly after the tense—even for the Trump White House—exchange.
"But the drama didn't end there," the Beast reported.
Schlapp was apparently so pissed about the brazen allegation that she referred to Sadler as "a bitch" in multiple conversations.
Schlapp vehemently denied the leak about her slamming an aide for accusing her of leaking in a meeting about leaking: "I have never used that word to describe anyone on the White House staff," she told the Beast.
Leaks aside, "factionalism was the real poison," the Beast reported, "with aides growing more and more convinced that enemies within are spreading gossip and innuendo to enhance their own standing."
Now, if only there were some sort of communications manager… a "director" perhaps… who could bring order to this mess.
Read more about the fate of Sadler here.
[image via screengrab]
—
Follow Aidan McLaughlin (@aidnmclaughlin) on Twitter
Have a tip we should know? [email protected]
Aidan McLaughlin - Editor in Chief