White House Apparently Thinks 2.5 Million Leaving Workforce Due to Obamacare Is 'Good'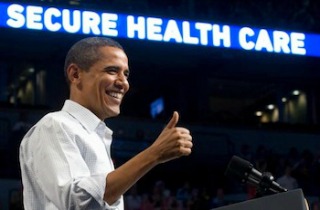 A Congressional Budget Office report indicating that more than two million Americans will voluntarily leave America's already reduced workforce because of the options provided in the Affordable Care Act exploded like the bombshell it was on Tuesday.
The White House already has its hands full as the attempt to mollify the concerns of nervous Democrats heading into the 2014 midterm election cycle. Now, Democrats can add the White House's reaction to this CBO report to their list of gripes as they head into political strategy sessions with President Barack Obama.
RELATED: CBO Report: Obamacare Will Reduce Fulltime Employment by 2.5 Million
On Tuesday, the White House called the report misleading and inaccurate, but they also took the odd step of praising the disincentives contained within the ACA to leave the labor market.
Lisa Desjardins reported that the CBO report indicates that more workers will choose to leave the labor market because they no longer have to depend on their employer to provide them with health insurance. She noted that the White House pushed back on that report by claiming that Americans taking advantage of the opportunity to abandon the workforce was a welcome development.
"So, these workers will have a choice that they don't have now, and that's what the White House is pointing to as something good in their response to this report," Desjardins said.
According to Gallup survey data, the current payroll to population ratio fell in December of last year to 42.9 percent, down from 43.7 percent in November — the lowest it has been since March, 2011. Presently the federal government estimates that the labor force declined after a dismal December, 2013 jobs report to just 62.8 percent of the population – the lowest it has been since 1978.
Reducing working hours and productivity by the equivalent of 2 million working men and women will further stall an already anemic economic recovery. What's worse, the White House thinks this condition is a "good" thing. Voters may disagree in November.
Watch the clip below, via CNN:
UPDATE: Yep.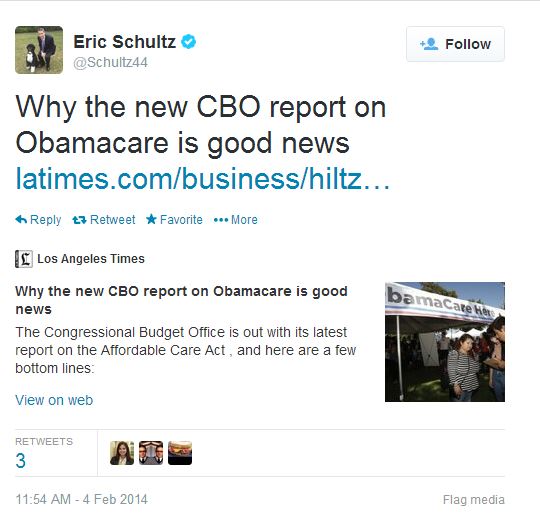 [Photo via AP]
— —
> >Follow Noah Rothman (@NoahCRothman) on Twitter
Have a tip we should know? tips@mediaite.com