White House Reacts to Renewed Clinton Probe, Will Neither 'Defend Nor Criticize' FBI Director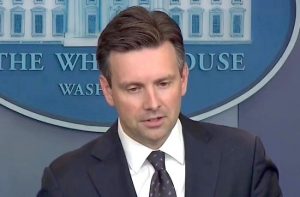 In a press conference Monday, White House press secretary Josh Earnest reacted for the first time to the letter sent by FBI Director James Comey to members of Congress informing them that there were new developments in the Hillary Clinton email case.
When asked whether the White House supported Comey's actions, Earnest cited the need for the investigation to remain independent. "I don't have any independent knowledge of how those decisions were made. I don't know what factors were considered, dating all the way back to July when Director Comey announced the results of the investigation and spoke at length to the public about his decision not to prosecute Secretary Clinton," he said.
"Included in that news conference were some rather harsh condemnations of the way that Secretary Clinton handled that situation," he noted. "Director Comey also testified before Congress at some length on-camera, under oath, and about the investigation, and some of that testimony provided fodder to Secretary Clinton's critics."
"I anticipate that this is not the only question I'm going to get asked about this today. But I'll neither defend nor criticize what Director Comey has decided to communicate to the public about this investigation," Earnest said.
While cautioning that he would not criticize Comey's actions, Earnest went on to say that "it's important in the mind of the president that authorities are tempered by an adherence to long-standing tradition and practice and norms that limit public discussion of facts that are collected in the context of those investigations."
But when asked if those norms were followed, he demurred "The president believes Director Comey a man of integrity, a man of principle and he's a man of good character," Earnest said.
Watch above, via CNN.
[Image via screengrab]
—
>>Follow Alex Griswold (@HashtagGriswold) on Twitter
Have a tip we should know? tips@mediaite.com