White House Spox on Allegations of Doctored Acosta Video: Speed of Video 'Doesn't Matter'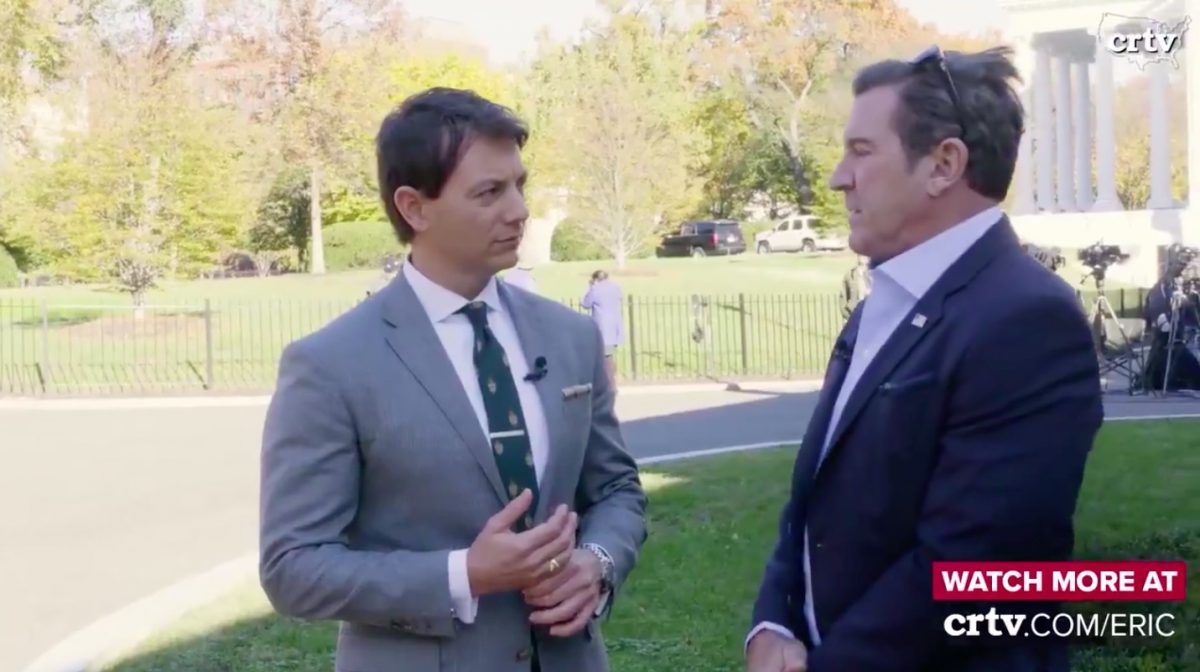 White House spokesman Hogan Gidley dismissed allegations his colleague Sarah Huckabee Sanders posted a doctored video of CNN reporter Jim Acosta in order to justify the indefinite suspension of his press credentials.
Eric Bolling interviewed Gidley on the White House lawn for his CRTV show America, and asked him about allegations that the video — which shows the confrontation between Acosta and a White House intern — was a doctored one taken from an editor for conspiracy website Infowars.
"I can't speak to the origin of the video except to say, I know where it started — it started right in that room over there where everyone saw it," Gidley said. "It doesn't matter who puts it up, who posts it, it doesn't matter the speed at which the video is seen, it doesn't matter the angle."
"The question is, at the core of this, and this is why Jim Acosta lost his credential, did he touch her or not?" Gidley asked. "The video is clear, he did."
?EXCLUSIVE: #AlexJones responds to accusation that #Infowars doctored the Acosta video

White House Spokesman @HoganGidley45 chats with @EricBolling about the revocation of Acosta's WH press credentials

? WATCH the full episode of #AMericA at CRTV:
▶️ https://t.co/b1QlO40SMO pic.twitter.com/M1puIPwoqj

— CRTV (@CRTV) November 8, 2018
"He did," Bolling replied. "Who made the decision to pull his credentials?"
"It was an internal decision," Gidley said.
"The president… was it internally in the Oval?" Bolling asked.
"No, we talked about it as a team and that was the decision," Gidley replied.
Acosta's credentials were suspended on Wednesday night after his verbal clash with President Donald Trump at a press conference earlier in the day. When a White House intern tried to grab the microphone from Acosta, he held onto it and continued asking questions.
White House Press Secretary Sanders, in explaining the move to strip Acosta's credentials, falsely accused him of "placing his hands" on the intern in a statement. Later, she accused him of "inappropriate behavior" and posted a video of the physical contact between him and the intern. The video, which appears to be faster than original footage, is the same one circulated by the Infowars editor.
Watch above, via CRTV.
Have a tip we should know? tips@mediaite.com
Aidan McLaughlin - Editor in Chief