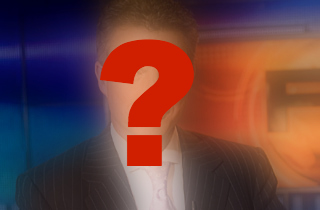 While Fox's Shepard Smith is taking on an innovative breaking news role, he is also giving up the networks' 7 p.m. anchoring gig. Enter the parade of speculation as to who will replace him.
Here's what we do know: Upon returning from maternity leave, the media is speculating that Megyn Kelly will take over the 9 p.m. slot soon. That means Sean Hannity has to move somewhere. In this case, either the newly-vacant 7 p.m. or the 10 p.m. currently occupied by Greta Van Susteren. 8 p.m. is obviously untouchable because Bill O'Reilly hosts the #1 cable news program.
Van Susteren's new contract reportedly stipulates that she host a daily "primetime" show on the network, and so any rumors of her moving to Fox's weekend are not true. But the vacant 7 p.m. hour (if we were to consider it "primetime") does sound especially likely for Van Susteren, considering several things: 1) Her husband hinted to the Times several months ago that Greta would be comfortable moving up a few hours; 2) Greta once posted a poll to her blog, asking fans to rate their favorite hours of the night to catch news. The whole thing seemed bizarre unless she was putting out a feeler for how fans would feel about a time change; and 3) O'Reilly as the lead-in to Megyn Kelly leading into Sean Hannity sounds like a lights out ratings combo for the network's core audience.
Of course, Greta could very well be staying put. It could ultimately turn out that Hannity moves up to Shep's old slot. That would make a great deal of sense as well, given the ease with which Hannity could slip into another hour now that his 9 p.m. is taken.
And so here's where we currently stand: The most likely scenario is that that either Hannity or Greta move up to 7 p.m. Any other injection of new blood into Fox primetime would be shocking.
— —
>> Follow Andrew Kirell (@AndrewKirell) on Twitter
Have a tip we should know? tips@mediaite.com