WikiLeaks Surprise: Saudis "Fascinated" By Fox News Channel, David Letterman and Friends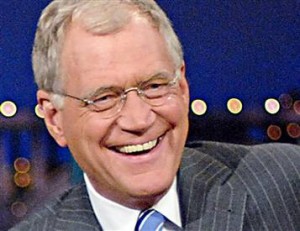 Here's an interesting tidbit we can thank jailed WikiLeaks founder Julian Assange for: according to cables included in the recent WikiLeaks document drop, informants have told diplomats at the U.S. Embassy in Saudi Arabia that American television–particularly Fox News Channel and David Letterman's Late Show–are proving to be powerful weapons against "violent jihad."
As the U.K.'s Guardian reports, uncensored satellite broadcasts of popular American shows–with Arabic subtitles–carried via Saudi channel MBC, have turned young Saudis into huge fans of Desperate Housewives, Friends, and Fox News:

"It's still all about the war of ideas here, and the American programming on MBC and Rotana [a channel part-owned by Rupert Murdoch's News Corporation] is winning over ordinary Saudis in a way that al-Hurra and other US propaganda never could," two Saudi media executives told a US official in a meeting at a Jeddah branch of Starbucks. "Saudis are now very interested in the outside world and everybody wants to study in the US if they can. They are fascinated by US culture in a way they never were before," the May 2009 cable says.

The popularity of the channels is particularly surprising given Rotana broadcasts Fox News, the rightwing News Corp channel that takes a hard line against Islamic radicalism and has strongly supported US military intervention in the Middle East.
The emergence of Saudi Arabia as a potential market for American ideas–and media outlets–has even led News Corp chief Rupert Murdoch to dispatch one of his sons to the Kingdom to talk about a potential Arabic version of The Wall Street Journal, according to the Guardian.
Have a tip we should know? tips@mediaite.com