Wilmore Whiffs at WH Correspondents Dinner as Sharpton Condemns Calling Obama the N-Word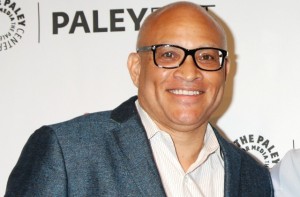 "Funny is the world I live in. You're funny, I'm interested. You're not funny, I'm not interested."
When applying this Jerry Seinfeld rule to last night's White House Correspondents Dinner, Larry Wilmore was decidedly the latter. Not funny. Not likable. And offensive to the point where Comedy Central should start reconsidering keeping his show on the air at all. Seriously.
As noted in this space, Chris Rock was an outstanding host at the Oscars this year. He's also a real comedian. Wilmore, last night's WHCD's featured entertainment, is just a guy playing a comedian. And when he decided to end #NerdProm (now nicknamed #NerdBomb in Larry's honor) by declaring to a sitting president, "Yo Barry, you did it, my n**ga!", he mercifully and pathetically ended the worst, worst awards ceremony performance since David Letterman at the 1994 Oscars (yes, that bad). But give Dave credit… he at least left the stage with his dignity intact. African-American ABC producer Sarah Thomas summed it up perfectly in much less than 140 characters:
So we end the #WHCD by touting the historical implications of 1st black president… and we use the N-word. Not cool @larrywilmore

— Sarah Thomas (@Sarah_KLTV) May 1, 2016
"Many of us are against using the N-word period," Sharpton told the LA Times' Stephen Battaglio at MSNBC's after-party. "But to say that to the President of the United States in front of the top people in media was at best in poor taste."
Letterman (and most other comedians) also know when to quit when a joke is met by silence or nervous laughter. Exhibit A happened when Wilmore pushed his Ted-Cruz-is-actually-Zodiac-killer bit about five lines too long: "There is a joke going around the internet that Ted Cruz is actually the Zodiac Killer. I'm not making that up," Wilmore said. "Come on that's absurd — some people actually liked the Zodiac Killer. Recently Ted Cruz got a string of wins and endorsements, then everybody remembered who Ted Cruz is, the Zodiac Killer! Ted Cruz got zero delegates in New York, which is actually five more than I thought he would get — for the Zodiac Killer. John Boehner came out of retirement and described Ted Cruz as 'Lucifer in the flesh.' Lucifer! I mean that is not fair man, Lucifer is horrible but he's not the Zodiac Killer… Not making yourself look less like the Zodiac Killer, I don't even think Ted Cruz wants to be president. I think he's just crisscrossing the country Zodiac killing."
Crickets and smattering of chuckles followed. And this is Ted Cruz — not exactly Mr. Popularity in DC and among the press — we're talking about.
Wilmore ended the evening with the N-word, but felt compelled to dub Fox News as racist to begin it: ""Welcome to Negro Night here in Washington. Or as Fox News will report, 'Two thugs disrupt elegant dinner in DC.'"
He also lost the utter irony in this attempt: "CNN's here tonight. I have not watched CNN for a long time. I used to watch it back when it was a news network. I don't know about you guys, but I cannot get enough of that CNN countdown clock. Now we can see exactly when they hit zero in the ratings."
In a related story, the guy telling the joke has already (easily) lost more than half the audience it inherited last year. Given that practically every program remotely related to this election season has seen sizable ratings increases, that truly is a remarkable feat to pull off.
As for the White House Correspondents Association itself, here's the real joke: According to The Washington Post, its Executive Director (Julia Whiston) will earn $142,000 this year. The White House Correspondents Dinner exists not only to honor its own and enjoy a night of glamour in the process, but also to raise money for scholarships for journalism students. Guess how much the event — which The Post found brings in more than $700,000 in revenue — raised in scholarships last year? $86,550.00, or $55,550 less than Ms. Whiston's salary. Hil-arious.
"You're funny, I'm interested. You're not funny, I'm not interested."
Unlike the president, who once again was great last night with consistently hilarious material supplied for a fourth straight year by David Litt (his pace, inflection and long pauses before delivering a punchline were executed to perfection), Larry Wilmore simply was not funny.
Again.
It's easy to see why fewer and fewer attempt to endure him on a nightly basis.
Either way, it's safe to say — no, guaranteed — he's never going to be the featured entertainment at any major ceremony again.
>>Follow Joe Concha on Twitter @JoeConchaTV
This is an opinion piece. The views expressed in this article are those of just the author.