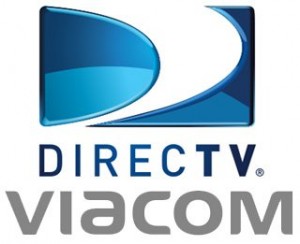 With the contract dispute between DirecTV and Viacom still unresolved, 26 channels are going dark for DirecTV customers. The dispute, publicized by both parties, may affect as many as 20 million customers.
In a blog post, Viacom noted that "the unthinkable has happened." It states that DirecTV dropped the 26 channels without advance warning — and published the following statement:
We are deeply disappointed that DirecTV dropped Viacom's channels before our midnight deadline this evening, severing our connection with its nearly 20 million subscribers nationwide. We proposed a fair deal that amounted to an increase of only a couple pennies per day, per subscriber, and we remained willing to negotiate that deal right up to this evening's deadline. However, DirecTV refused to engage in meaningful conversation. We are hopeful that DirecTV will work with us toward a resolution, and stop denying its subscribers access to the networks they watch most.
On the flip side, DirecTV has insisted that Viacom's price hike is simply unaffordable, and thus they're unwilling to pay "increased fees for their networks going forward; we just can't afford the extreme increases they are asking for."
William Launder at the Wall Street Journal notes that such blackouts "are becoming increasingly common as distributors balk at the high rates charged by content companies, which they face at a time when their business faces challenges from a soft economy and new forms of competition like online TV."
A recent example being AMC Networks Inc.'s channels going dark for Dish Network customers. Silver lining, DirecTV customers: At least you can still tune into Breaking Bad this Sunday.
Have a tip we should know? tips@mediaite.com