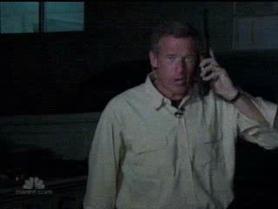 The conventional wisdom about American news audiences is they don't care nearly as much about international news as the rest of the world. There have been studies that aimed to prove this point.
But the disaster coverage in Haiti has shown in this particular case, the conventional wisdom doesn't apply. American audiences, on broadcast and cable news, are tuning in in large numbers.
The evening newscasts during the first full week of 2010 had some of the best combined ratings in years, before the Haiti earthquake hit. NBC Nightly News had its best average in more than four years, while ABC World News had its best in nearly two years. As last week's coverage shifted to Haiti, the numbers did not see a major fall-off. The demo figure was close to even, while total viewers saw the biggest drop for ABC (although the network was still ahead of its season-to-date average).
On cable news, the numbers were even more telling. FNC was up week-to-week and led all cable news networks by far. In fact, the network was just 200,000 total viewers behind first place USA Network last week in prime time, and was #4 in total day.
CNN saw the largest leap – up nearly 100% in prime time and total day from the previous week. Especially in prime time, Anderson Cooper and Larry King's near-constant focus helped give the network's prime time ratings a big boost. CNN didn't come close to FNC though – it was #15 in prime time and #12 in total day. MSNBC was the one cable network without a big boost from Haiti coverage last week – although it was about even in prime time.
As this week comes to a close, we'll see how the mix of politics (Scott Brown's election) and Haiti bear out in the ratings. But one thing the Haiti coverage, most of which have been excellent, proves is American audiences are tuning into the tragedy abroad. Maybe the conventional wisdom will change.
—–
» Follow Steve Krakauer on Twitter
Have a tip we should know? tips@mediaite.com