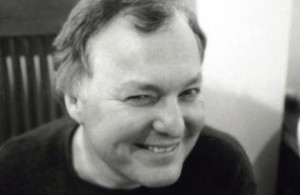 Earlier today, we reported on The Daily Caller's publication of a script for a Saturday Night Live sketch that was scratched from this weekend's show, a post that carried the heavy implication that the decision was politically motivated. Since then, we've contacted the writer of that sketch, Jim Downey, who tells us that he actually sent the script to Daily Caller publisher Tucker Carlson prior to Saturday's show, and insists there were no politics behind the decision to scratch the bit.
According to The Daily Caller story, they "obtained" the script of a sketch that was "critical of President Barack Obama," but which never aired. From The DC's Gregg Re:
The full text of the skit, which was authored by comedian Jim Downey, is viewable below. It is not clear why the skit was scrapped.

The real President Obama has faced harsh criticism in recent weeks for allegedly politicizing bin Laden's death by taking too much credit for the operation that killed him.

Instead of the skit, NBC opted instead to air a parody of Fox News Channel's "Fox and Friends." That skit, which also featured Armisen, mocked Fox News personalities by portraying them as clueless partisans.
What Re fails to mention is that sketch author Jim Downey is a friend of Daily Caller publisher Tucker Carlson, to whom Downey emailed the script before the show even aired (Downey says he has a stable of friends he sends material to for feedback, including and beginning with MSNBC's Lawrence O'Donnell).  If it was "not clear why this skit was scrapped," it's because they simply decided not to ask Downey.
Although The DC never actually made their accusation out loud, Jim Downey heard it loud and clear. "There's nothing unusual or sinister about cutting a piece," Downey says. "It's not as if an after-the-fact decision was made to take it out."
He said that things get cut after dress rehearsal all the time, "particularly the opening spot."
"I don't think there was a conspiracy, or anything, they just preferred the other piece," he added. "Comedy is so subjective. I'm sure the people who made the decision will say the piece they ran was funnier."
Downey was diplomatic when I asked him if he thought his piece was funnier. "I think they were both funny. They were making two different statements. Mine was making the statement that there's something kind of interesting and weird about the idea of having an anniversary of a hit, and theirs was making the statement that there's something weird about anyone thinking there was something weird about it."
While he thought the Fox and Friends piece that SNL went with was "more protective" of the President, he said "I guarantee you that Obama would laughed at my piece, because my piece was silly, I think. It wasn't an angry laceration of anybody."
Downey also refuted former SNL head writer Adam McKay's suggestion that he's a "right-winger," telling me "Adam likes to do things like that from time to time," and adding that "My politics is all over the place, I'm a registered Democrat, but I'm sort of hard-left on Wall Street, but I'm more conservative on things like gun rights."
He characterizes himself more as "skeptical and cynical" of all leaders. "I'm definitely not a member of any team."
I asked him if he made good on his 2008 promise to vote for Barack Obama if he were the nominee. "I did end up voting for him, there were a lot of reasons, but I just felt it was time for a change. Y'know, I think he's a cool guy, I think he's right that there's a lot of economic problems that are not of his doing, there's certain policies that I'm not crazy about…I could vote for him again, or not, I haven't really figured that out."
"But I certainly don't have a hard-on for Obama!" Downey says. "I also don't think that he's the greatest thing ever. It just depends on what comes up. This week…what was funny was that there's just something funny about the idea of commemorating, you know, an assassination… not an assassination, but, whatever you want to call it, it was a targeted killing, just made me laugh."
Downey also doesn't see any problem with the President campaigning on the killing. "It would be political malpractice for a politician if he didn't remind people that he did it. Why on Earth would you not do that?"
Downey also says he has "friends at every end of the political spectrum," including The DC publisher Tucker Carlson. "I often send scripts of my material to a number of friends of mine," including Carlson and "people like Lawrence O'Donnell" to get their feedback, on the understanding that they don't share any of it before it airs. Once the show airs, it doesn't matter so much because "a lot of what I write has zero shelf life."
He says he sent this particular script to Tucker Carlson "before the show aired. It had nothing to do with after the fact, he's just one of about 20 people I send stuff to," including former SNLer and Senator Al Franken.
I asked Downey how he felt about The DC publishing his script. "I don't mind them printing it, but the way it was presented was, they made it sound like some kind of conspiracy or crime had been committed, but…they decide what they want to run. I just write."
Have a tip we should know? tips@mediaite.com