Don Jr. to Rep. Rashida Tlaib: 'This Motherf'****' Trump Got Your State Jobs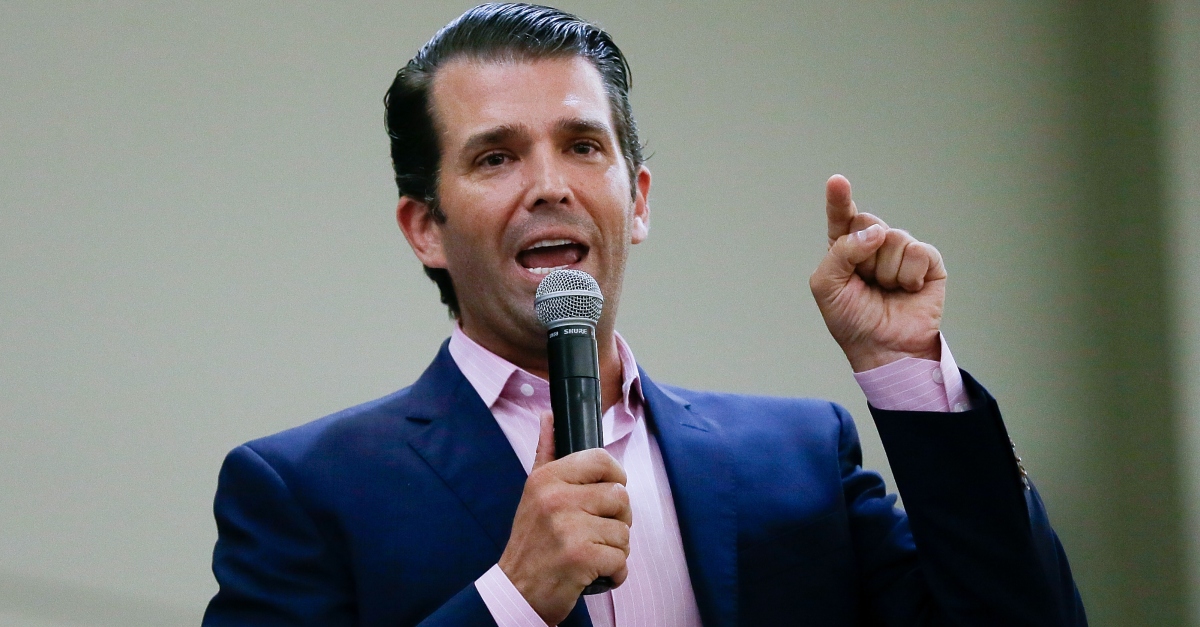 The Trumps are playing up newly elected Democratic Congresswoman Rashida Tlaib's controversial call to "impeach the motherf*cker," President Donald Trump, which had gotten her a wave of heated backlash from both the right and the left.
In an Instagram post this morning, Donald Trump Jr. snapped back at Tlaib with a meme of his dad, criticizing "anti-American liberal activist reps" for fighting his dad without paying attention to the jobs he provides.
"Hey Rashida, guess who just got Ford to ditch their plans for Mexico and send 700 jobs to your home state instead? THAT'S RIGHT, THIS MOTHER F'____!!!" is captioned, with a link to an article covering Ford Motor's $1.6 billion deal scrap with a Mexican plant following criticism from Trump last year.
Tlaib told TMZ she doesn't regret her comments from last week.
"I just want all the women out there to know, like, be yourself," she said. "Don't think that you can't say those things or get this passionate or angry."
(Photo by Bob Levey/Getty Images for Left/Right TV)
Have a tip we should know? [email protected]