House Homeland Security Chair Slams Kirstjen Nielsen: 'A Disaster from the Start'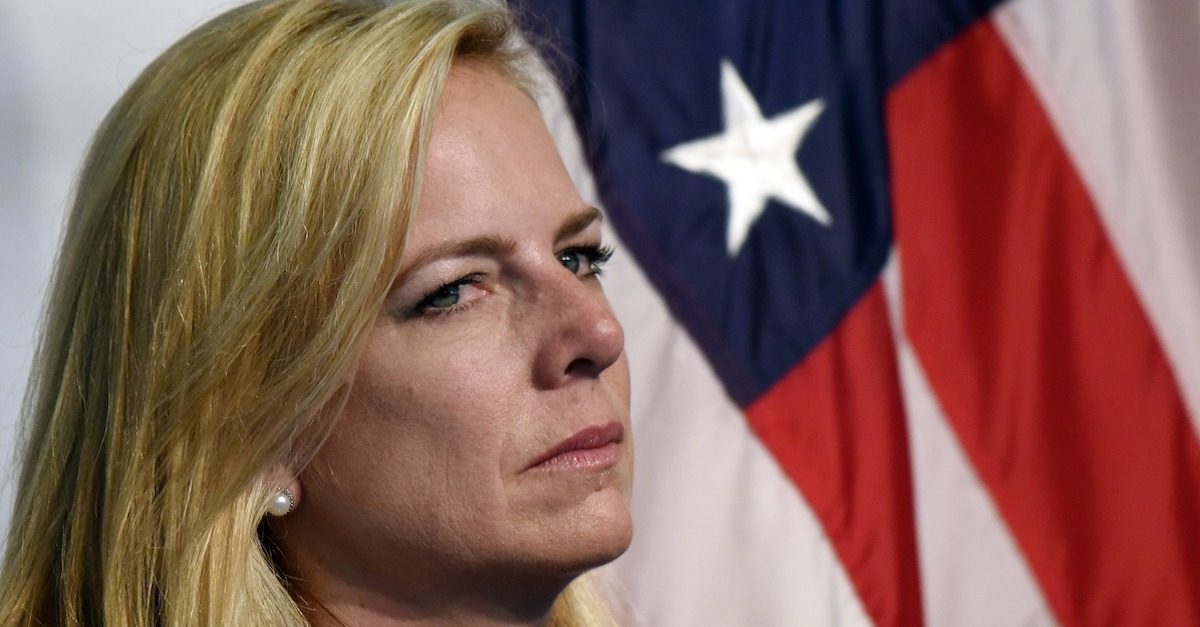 Kirstjen Nielsen stepped down as Secretary of Homeland Security on Sunday.
Yet her departure was not met with sorrow, or at least when it comes to House Homeland Security Committee Chairman Bennie Thompson.
In a statement shortly after President Donald Trump made her ouster official with a pair of tweets, Thompson called Nielsen's tenure a "disaster from the start."
"Hampered by misstep after misstep, Nielsen's tenure at the Department of Homeland Security was a disaster from the start," Thompson said, not mincing words.
He added: "It is clearer now than ever that the Trump Administration's border security and immigration policies – that she enacted and helped craft – have been an abysmal failure and have helped create the humanitarian crisis at the border."
Thompson's statement continued on: "It is truly unfortunate that Nielsen refused to take responsibility for her actions and was simply unable to lead and stand up to the President for his misguided, wall obsessed anti-immigrant agenda."
The Homeland Security chair was not the only member of Congress speaking out.
Sen. Chuck Schumer also responded to the news by claiming that Nielsen's departure was a sign the president is out of touch.
"When even the most radical voices in the administration aren't radical enough for President Trump, you know he's completely lost touch with the American people," Schumer wrote.
When even the most radical voices in the administration aren't radical enough for President Trump, you know he's completely lost touch with the American people. https://t.co/4hyz8VGwQv

— Chuck Schumer (@SenSchumer) April 7, 2019
[image via Getty Images]
Have a tip we should know? [email protected]