In Attempts to Counter Former Workers' Claims of Conservative Censorship, Facebook Flounders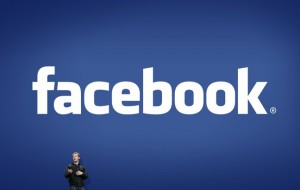 When it comes to denials from spokespeople, the devil is always in what isn't being said…
Take Facebook's recent controversy over its alleged censorship of conservative news and topics. Anonymous sources — former news curators there — say they witnessed such actions happening. According to one source in an interview with Gizmodo, "Depending on who was on shift, things would be blacklisted or trending. I'd come on shift and I'd discover that CPAC or Mitt Romney or Glenn Beck or popular conservative topics wouldn't be trending because either the curator didn't recognize the news topic or it was like they had a bias against Ted Cruz."
And according to other news curators per Gizmodo's Michael Nunez, they were "instructed to artificially 'inject; selected stories into the trending news module, even if they weren't popular enough to warrant inclusion—or in some cases weren't trending at all. The former curators, all of whom worked as contractors, also said they were directed not to include news about Facebook itself in the trending module."
As a result, these kind of items were allegedly kept off Facebook's coveted trending news sidebar. With over 1.1 billion members worldwide, getting on said sidebar is kind of a big deal. So big, in fact, that the Senate Commerce Committee — which resides over media issues, internet communications and consumer protection issues — just sent a letter today to Facebook senior management requesting answers to questions it has on the way it decides what qualifies for its trending topics section.
So is it true? This is all based on anonymous sources, after all. We don't know if these people have an ax to grind with the company. We also don't know if they are, say… conservative activists or Donald Trump supporters looking to avenge Facebook founder Mark Zuckerberg's recent public statements blasting the presumptive GOP nominee's immigration stance ("Facebook founder" being a generous term, given he basically stole the whole idea from the Winklevoss twins while at Harvard, who each failed to have him sign a non-disclosure and/or non-compete… perhaps a column for another time).
So is this a case of innocent whistleblowers who simply felt compelled to speak out in the interest of truth? Or is there a political or personal motive here? Answer: Nobody really knows right now, but it's attracting big-time attention now regardless.
Facebook was noticeably silent after the news broke early Monday morning, but the company finally came out with a statement more than 12 hours later when the story really picked up steam, primarily in conservative media, largely thanks to Drudge making it the lead story. Again, before reading the company response, remember the rule we began this column with. When it comes to denials from spokespeople (or in this case, VP Tom Stocky): "The devil is always in what isn't being said…" (emphasis mine):
"We take allegations of bias very seriously. Facebook is a platform for people and perspectives from across the political spectrum. Trending Topics shows you the popular topics and hashtags that are being talked about on Facebook. There are rigorous guidelines in place for the review team to ensure consistency and neutrality. These guidelines do not permit the suppression of political perspectives. Nor do they permit the prioritization of one viewpoint over another or one news outlet over another. These guidelines do not prohibit any news outlet from appearing in Trending Topics."
Let's unpack that by asking a few more questions, shall we?
Is there a direct denial censorship/suppression took place? No. The statement lamely and repeatedly points to "rigorous guidelines" as a reason this couldn't ever possibly happen. To illustrate why this is so lame, think of it this way:
You're a newspaper or magazine reporter in the 1990s. You get a tip that a over-the-counter brokerage company named Stratton Oakmont, founded and run by millionaire Jordan Belfort (who may or may not resemble Leonardo DiCaprio), is conducting business in a very shady, very illegal way. You also hear — via a former employee who was fired for feeding his (now-late) goldfish on the trading floor the morning of a huge IPO — that hookers, cocaine and midgets used for entertainment are a regular presence at the firm. So you contact Stratton Oakmont's spokesperson, who eventually issues the following statement:
"We take allegations of bias very seriously. Stratton Oakmont has rigorous guidelines against the presence of drugs, prostitutes and little people used for the purposes of comic relief. These guidelines do not permit such actions to take place in a work environment."
See how that works?
In a related story, which is patently ironic and perhaps telling, the Facebook controversy was a trending story on Monday. But somehow not on Facebook, of course, but Twitter… another social media platform recently accused by some conservatives like Breitbart's Milo Yiannopoulos of suppressing members of a certain ideology. On cue, Facebook proceeded to put out another statement. Not from Zuckerberg or CEO (correction: COO) Sheryl Sandberg, mind you, but again from Tom Stocky, who apparently conducted and completed a full investigation in the time it takes to binge-watch a full season of Silicon Valley. Here's are the interesting parts:
"We take these reports extremely seriously, and have found no evidence that the anonymous allegations are true," later adding, "Trending Topics is designed to showcase the current conversation happening on Facebook. Popular topics are first surfaced by an algorithm, then audited by review team members to confirm that the topics are in fact trending news in the real world and not, for example, similar-sounding topics or misnomers."
So given there is a human element, and guessing that — since the average age of a Facebook employee is just 29 years old — the whole audit-by-review-team-members-thing does have the real possibility of being skewed leftward. Pew Research shows that more than half of millennials identify as Democrats, while only about one in three call themselves Republicans. If you're Stocky, perhaps the wiser choice of action would be to conduct a full investigation — the kind that takes more than less than a day to complete — before definitively declaring there isn't a problem.
Trust in media is at its lowest level ever. It may be a social media platform first, but Facebook is very much a media outlet as well in terms of sharing news and information. It was only a matter of time until it was included in the conservation and accused of something along the lines of bias, because almost every other outlet already is.
Whether this is a fair accusation is something that remains to be seen.
Either way, from a PR perspective, Facebook isn't providing a convincing retort right now…
>>Follow Joe Concha on Twitter @JoeConchaTV
Have a tip we should know? tips@mediaite.com