Michael Moore Has a Theory Trump Ran for President Because He Was Jealous of Gwen Stefani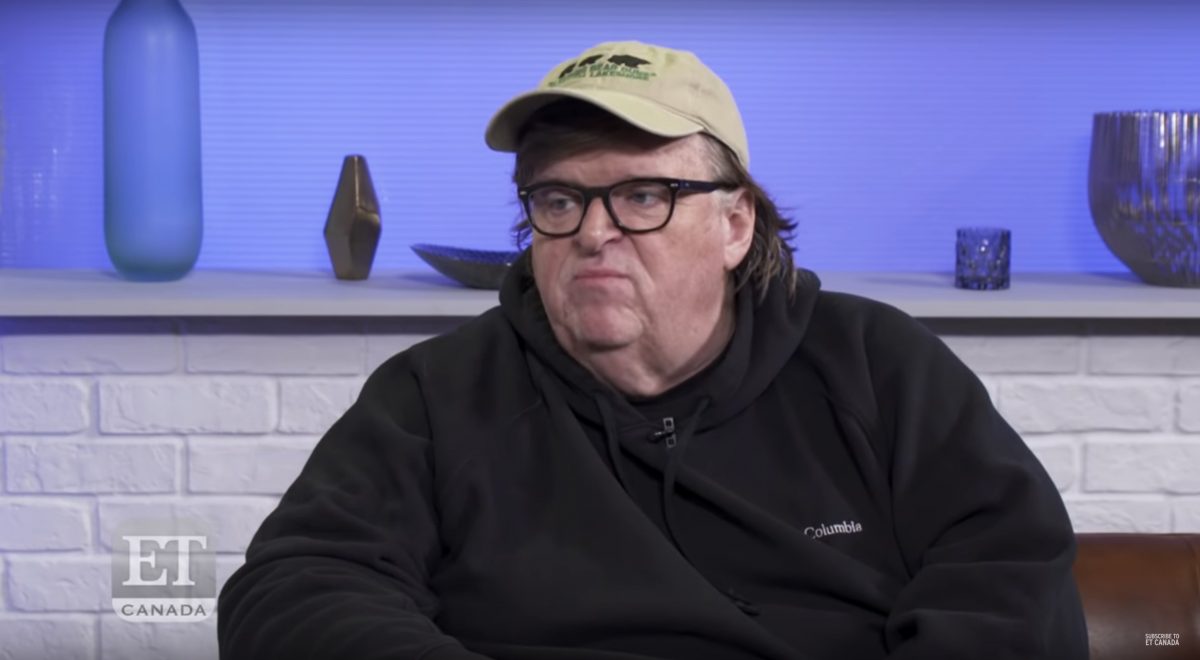 Documentary filmmaker Michael Moore has an audacious — and not so serious — theory about why Donald Trump ran for president.
According to Moore, it was all about being jealous of Gwen Stefani.
The oddball theory, which was reported by The Hollywood Reporter, claims Stefani was making more on her NBC show The Voice than Trump was on The Apprentice.
So, Trump ran for president as a publicity stunt to prove just how popular he was.
"He'd been talking about running for president since 1988, but he didn't really want to be president. There's no penthouse in the White House. And he doesn't want to live in a black city. He was trying to pit NBC against another network, but it just went off the rails," Moore explained, according to THR.
Moore's remarks come amid his own publicity tour centered around the release of his newest documentary, Fahrenheit 11/9, which opened at the Toronto Film Festival on Sept. 6.
His film does not hold back in its criticism of Trump, opening with Moore recoiling in horror and declaring, "How the f-ck did this happen?"
[image via screengrab]
Have a tip we should know? tips@mediaite.com