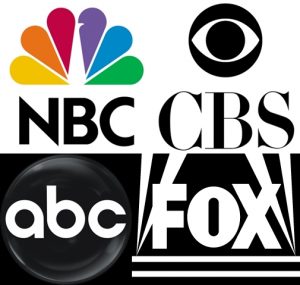 The president-elect will hold an off-the-record meeting Monday with representatives of five major television networks, CNN Money's Brian Stelter reported.
The meeting will take place Monday afternoon at Trump Tower in midtown Manhattan, according to campaign manager Kellyanne Conway.
The networks represented will include ABC, NBC, CBS, CNN, and Fox News.
UPDATE – 1:25 p.m. ET: Several media figures have arrived at Trump Tower. Wolf Blitzer, Erin Burnett and company CEO Jeff Zucker are representing CNN. NBC's Deborah Turness, Phil Griffin, Lester Holt, and Chuck Todd were also spotted.
Via @CSPAN's @HowardMortman: CNN's Zucker and Blitzer, NBC's Turness and Griffin arriving for Trump meeting pic.twitter.com/zKp6Oo3GmD

— Brian Stelter (@brianstelter) November 21, 2016
@TheFix Chuck Todd just joined the party pic.twitter.com/Vw6gFiHZvj

— alex (@vanboos) November 21, 2016
Lester Holt arrives pic.twitter.com/y1mBXu3Juc

— Michael Calderone (@mlcalderone) November 21, 2016
George Stephanopoulos was there on ABC's behalf, and it is believed that he will be accompanied by David Muir and Martha Raddatz.
Stephanopoulos at Trump Tower ahead of off the rec meeting with network execs and anchors pic.twitter.com/nKRHrOfkxp

— Michael Calderone (@mlcalderone) November 21, 2016
Charlie Rose, Norah O'Donnell and Gayle King were also in Trump Tower to represent CBS. John Dickerson is also expected to appear there.
C-SPAN #elevatorcam just now Trump Tower lobby: CBS & Charlie Rose… cc: @brianstelter @Hadas_Gold @ChrisAriens @ErikWemple @politico_media pic.twitter.com/gmokS8HrYY

— Howard Mortman (@HowardMortman) November 21, 2016
Bloomberg's Jennifer Epstein had the remaining list of figures who will appear at Trump Tower. To represent Fox, Bill Shine, Jack Abernathy, Jay Wallace, and Suzanne Scott will make an appearance.
Here are the TV execs and anchors who have entered the elevators at Trump Tower to go to an off-the-record meeting with the president-elect pic.twitter.com/hzjWi8ByOr

— Jennifer Epstein (@jeneps) November 21, 2016
Have a tip we should know? tips@mediaite.com