WH Ally Says Kelly Treats Trump 'Like a Mushroom': 'Keep Him in the Dark' and 'Feed Him a Bunch of Sh*t'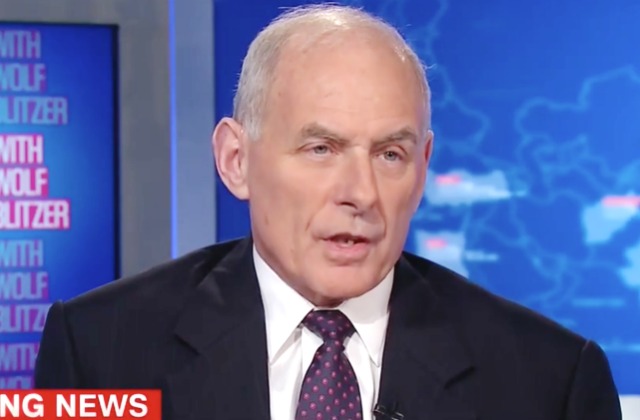 Yup. If you clicked the link to this article, you'll see that that headline is real and it currently reflects the reported state of the White House.
Gabriel Sherman reports that President Donald Trump is upset that Devin Nunes's (R-CA) FISA memo wasn't the earth-shaking political development he was hoping for, and now he's thinking about shaking up his team again. Vanity Fair's article hints that Trump wants to bring old and new friends into his inner sanctum, especially allies who will fight to change media narratives and counter Robert Mueller's ongoing investigations.
Outside advisers reportedly say that Trump wishes he had Rudy Giuliani head up the State Department while Chris Christie became Attorney General. Ivanka Trump has grown tired of John Kelly, according to sources, and she is encouraging her dad to clean house because she thinks the Chief of Staff has gone too far in restricting Trump's access to outside information and loyal allies.
Trump has insisted that Kelly is not on his way out of the White House, but…well, here's what one Republican close to the White House said about the alleged frustration.
"It's like Kelly views Trump as a mushroom. He wants to keep him in the dark and feed him a bunch of shit."
Recent developments have put Trump in a position where he cannot confide in his previous close allies, so he is talking more often with people outside the White House. Trump thinks he can make a "killer" ally out of his former communications director Jason Miller, and the president is also chatting with people like Corey Lewandowski and Reince Preibus.
[Image via screengrab]
— —
>> Follow Ken Meyer (@KenMeyer91) on Twitter
Have a tip we should know? [email protected]