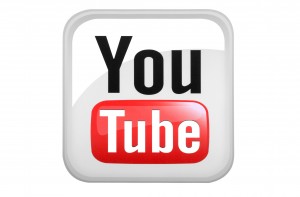 YouTube on Wednesday began pulling ad revenue from videos that were not "advertiser-friendly," sparking outrage from professional YouTubers who began to see their main source of income cut off for covering "controversial topics."
Among the most prominent targets was The Young Turks, the progressive online talk show. Director of content distribution Aaron Wysocki reported on Twitter that hundreds of their videos were being stripped of revenue.
.@TheYoungTurks just got hit with the @YouTube censorship change, 12 videos from August mostly like this. #SMH pic.twitter.com/cg3fK8GzUW

— Aaron Wysocki (@AaronWysocki) August 31, 2016
I'm looking at a list of 100+ videos from 2016, and almost 400 videos from 2015, that were de-monetized by @YouTube overnight! #WTF

— Aaron Wysocki (@AaronWysocki) September 1, 2016
Drunk Uncle @YouTube decided to keep our allowance until we stop upsetting his bartender.

— Aaron Wysocki (@AaronWysocki) September 1, 2016
Phil DeFranco, a popular YouTube comedian with 4.5 million subscribers, reported that his video mocking a "social justice warrior" had its revenue pulled, along with at least a dozen others.
Seems like @Youtube will be stripping most of my advertising from now on. Oh well.

I'm not going to censor myself. pic.twitter.com/a9upZh6eTY

— Philip DeFranco (@PhillyD) August 31, 2016
Update: At least 12 more of my videos have been hit and I'm nowhere near done. This might be part of the reason. Wow pic.twitter.com/2i6msEMv7M

— Philip DeFranco (@PhillyD) August 31, 2016
In one particularly silly example, a YouTuber had his revenue pulled for speaking candidly about his struggles with depression.
YouTube disabled ads on my DEPRESSION video cus advisers dont like it. Sorry depression isn't fucking pretty enough… pic.twitter.com/YXs0YFGVAb

— luke cutforth✨ (@LukeIsNotSexy) August 31, 2016
And that wasn't even the weirdest example.
YouTube's new update means ads are disabled on my acne videos because advertisers don't like it. Seriously @YouTube? pic.twitter.com/DoMokuvJvn

— Melanie Murphy (@melaniietweets) August 31, 2016
just received an email

son of a bitch pic.twitter.com/VODvUvAYMr

— Tanner of the North (@TannerLPer) August 31, 2016
It now appears to be the official stance of YouTube that it's controversial to praise Sonic Adventure 2. Glad they cleared that up.
[Image via screengrab]
——
>>Follow Alex Griswold (@HashtagGriswold) on Twitter
Have a tip we should know? [email protected]