Airball! Kim Jong Un Reportedly Wanted U.S. to Send 'Famous' NBA Stars As Part of Failed Hanoi Talks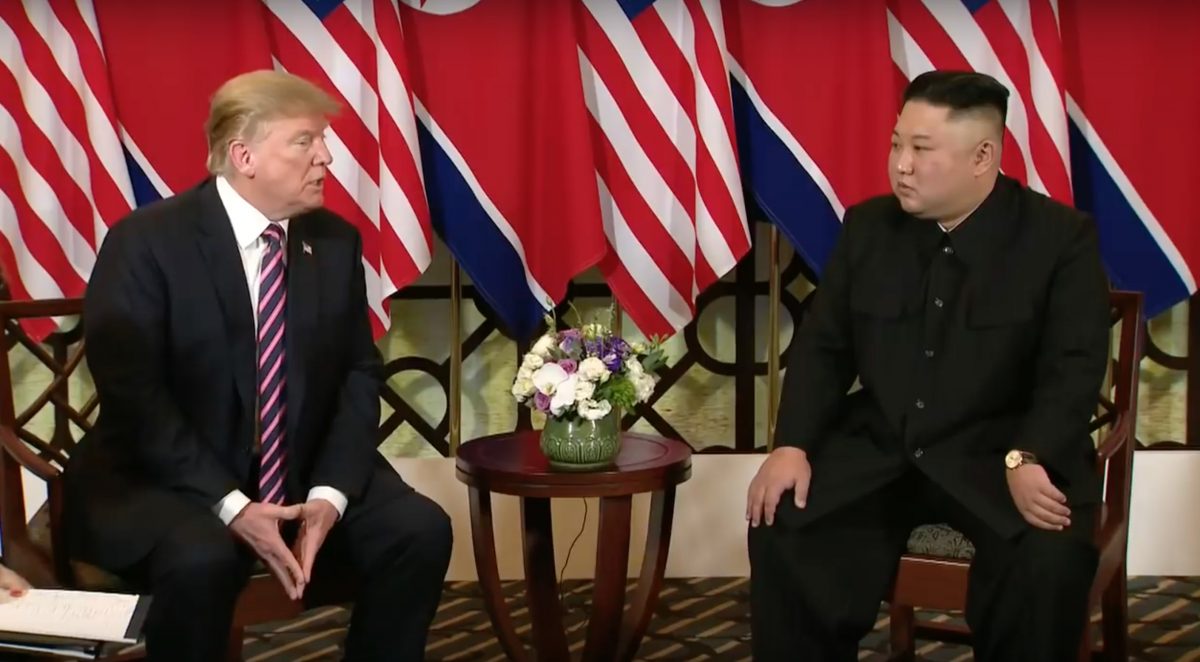 According to a new report, North Korean dictator Kim Jong Un had requested the United States send the country "famous basketball players" in exchange for the country undertaking denuclearization.
ABC News reports the request was made in writing as part of the cultural exchange between the two countries, and North Korea even at one point insisted that it be included in the joint statement on denuclearization.
The deal was in discussion for during peace talks in Hanoi earlier this, which ended in failure after President Donald Trump walked away after two days of discussion.
Trump has said the talks failed because Kim Jong Un's demands for sanctions relief did not match with the United States' request for total denuclearization.
"Actually I think it was a very productive two days, but sometimes you just have to walk," Trump told reporters.
North Korea's leader has said in the past that he loves playing basketball and would wear a Chicago Bulls sweatshirt and Nike sneakers. He has even forged a friendship with former NBA star Dennis Rodman, who has visited North Korea on numerous occasions.
Kim Jong Un's father Kim Jong Il was also a basketball fan and requested that the U.S. invite Michael Jordan to North Korea during talks in 2000, but Jordan declined.
Then-Secretary of State Madeleine Albright instead gifted North Korea with a basketball signed by Jordan.
Have a tip we should know? tips@mediaite.com