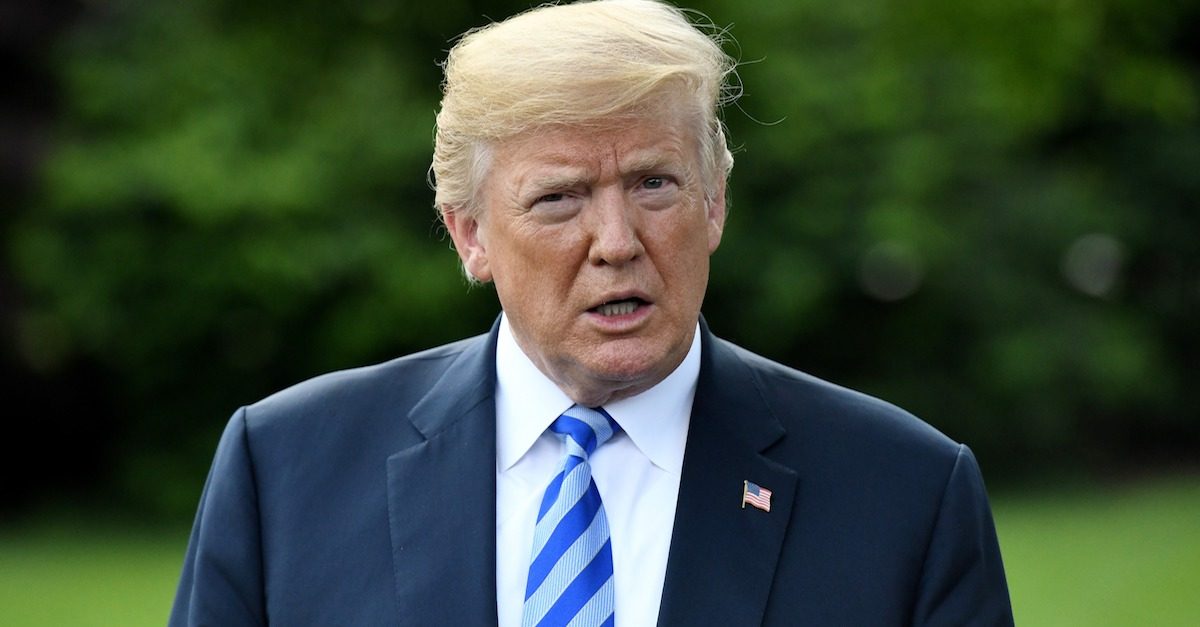 President Donald Trump is reportedly planning on declassifying Carter Page and Bruce Ohr documents, according to an Axios report on Sunday.
Axios' Jonathan Swan and Lauren Meier report:
President Trump is expected to declassify, as early as this week, documents covering the U.S. government's surveillance of Trump campaign adviser Carter Page and the investigative activities of senior Justice Department lawyer Bruce Ohr, according to allies of the president.
Both Congressional Republicans and Trump himself have been hyping the documents as damning evidence that the Department of Justice and FBI acted inappropriately, essentially tainting the Trump-Russia investigation.
Ohr has been accused by the Congressional Republicans and Trump of acting as a go-between for Justice Department, British spy Christopher Steele and Fusion GPS.
Page was allegedly the victim of illegal spying by the Obama administration aimed at taking down Trump.
House Freedom Caucus chairman Mark Meadows told Axios that the declassification is a big deal.
"After two years of investigations and accusations from both sides of the aisle about what documents indicate, it is past time for documents to be declassified and let the American people decide for themselves if DoJ and FBI acted properly," he said.
It is unclear how much, at this point, the claims made about Ohr and Page will be supported in the documents.
[image via Getty Images]
Have a tip we should know? tips@mediaite.com