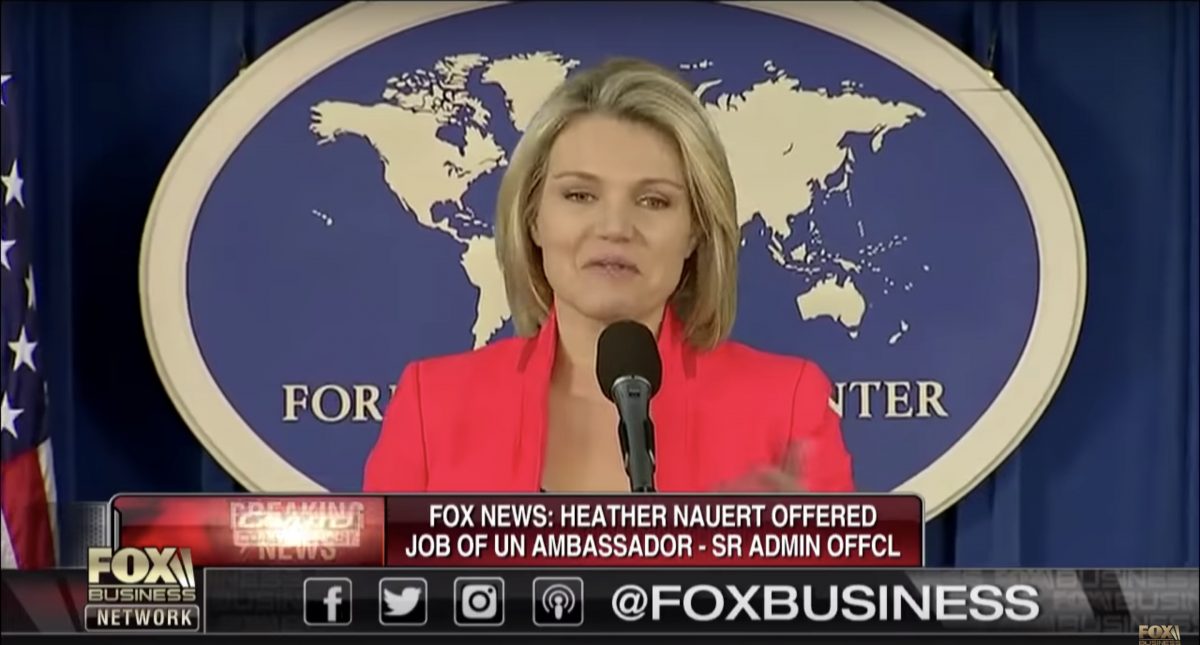 President Donald Trump will reportedly name current State Department spokesperson and former Fox Newser Heather Nauert as the next UN Ambassador, replacing current UN Ambassador Nikki Haley who resigned in October.
Multiple outlets, including NBC, reported the news on Thursday. Nauert must be confirmed by the U.S. Senate before assuming the job at the United Nations.
Nauert has been the State Department spokesperson since 2017.
NBC provided more on her background including her past with Fox News:
Nauert had been a news correspondent since 1998, having spent most of that time with Fox News and a brief stint with ABC News. She received her master's in journalism from Colombia University. She was previously a member of the Council on Foreign Relations.
Prior to working as a journalist, Ms. Nauert served as a health insurance consultant in Washington, D.C., the State Department biography said.
Bloomberg called her an "unorthodox" choice "given that she had little experience in government or foreign policy before joining the administration in April 2017 after several years as an anchor and correspondent for Fox News, including on the 'Fox and Friends' show watched by Trump."
Have a tip we should know? tips@mediaite.com