Comedian Michelle Wolf Takes Jab at Sarah Sanders' Eyeshadow: 'What is it Lie-Lac?'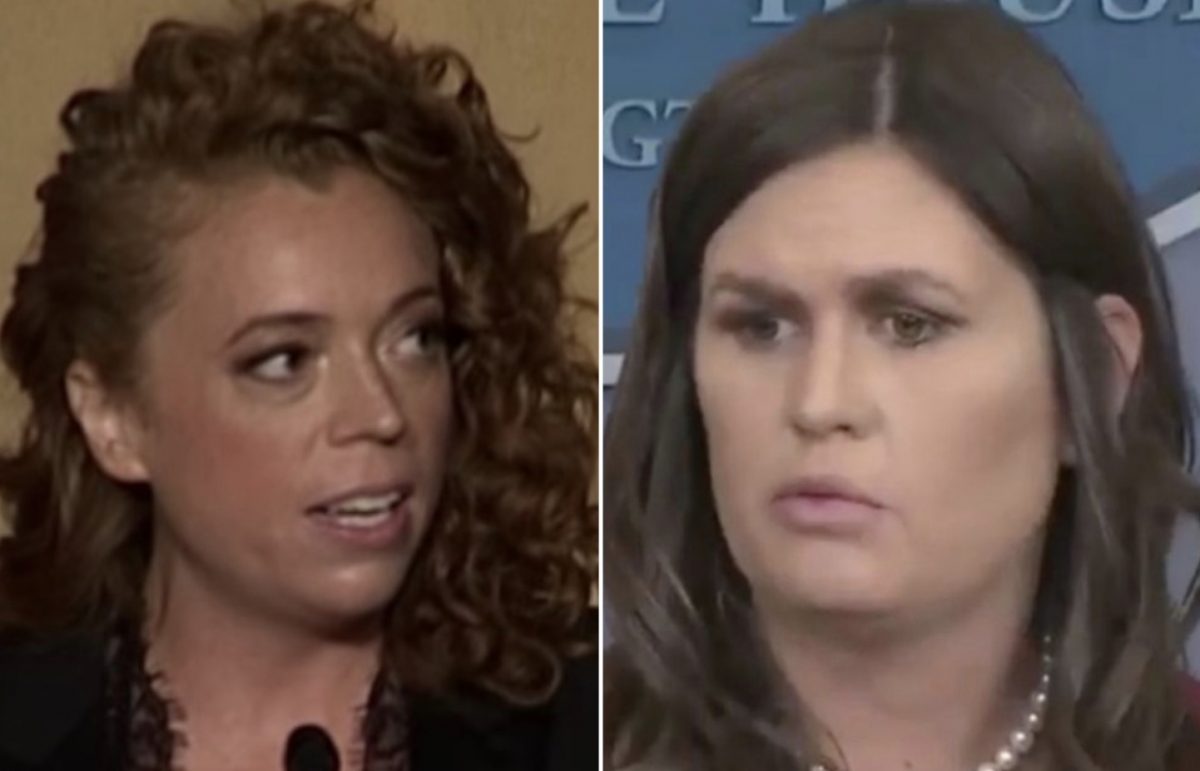 Comedienne Michelle Wolf  took a jab at White House Press Secretary Sarah Sanders' eyeshadow Saturday night.
Wolf was responding to a tweet where Sanders said John Bolton was pulled from a planned appearance on CNN because "instead of rewarding bad behavior, we decided to reprioritize the TV appearances for administration officials."
In response, Wolf wrote this: "Actually @POTUS disrespected PM May and @CNN and the Queen and the UK. Also, loving the new summer eye shadow. What is it lie-lac?"
Wolf's comments are notable because Wolf made waves during the White House Correspondents' Dinner when she poked fun at Sanders including saying this similar remark about her "perfect smoky eye":
"Every time Sarah steps up to the podium I get excited, because I'm not really sure what we're going to get. You know, a press briefing, a bunch of lies or divided into softball teams. 'It's shirts and skins, and this time don't be such a little b—-, Jim Acosta!'

"I actually really like Sarah. I think she's very resourceful. Like she burns facts, and then she uses that ash to create a perfect smoky eye. Like maybe she's born with it, maybe it's lies. It's probably lies.
At the time, Wolf was criticized for going too far, prompting Wolf to reply, "Why are you guys making this about Sarah's looks? I said she burns facts and uses the ash to create a *perfect* smoky eye. I complimented her eye makeup and her ingenuity of materials."
Sanders responded to Wolf's Correspondents' dinner jabs at the time by suggesting the comedienne needed more happiness in her life. The White House press secretary has not responded to Wolf's latest eyeshadow remark.
[image via screengrab]
Have a tip we should know? tips@mediaite.com