Fox News Reporter Announces Departure in Cryptic FB Post: If You've Spoken to Me Lately, You 'Understand Why'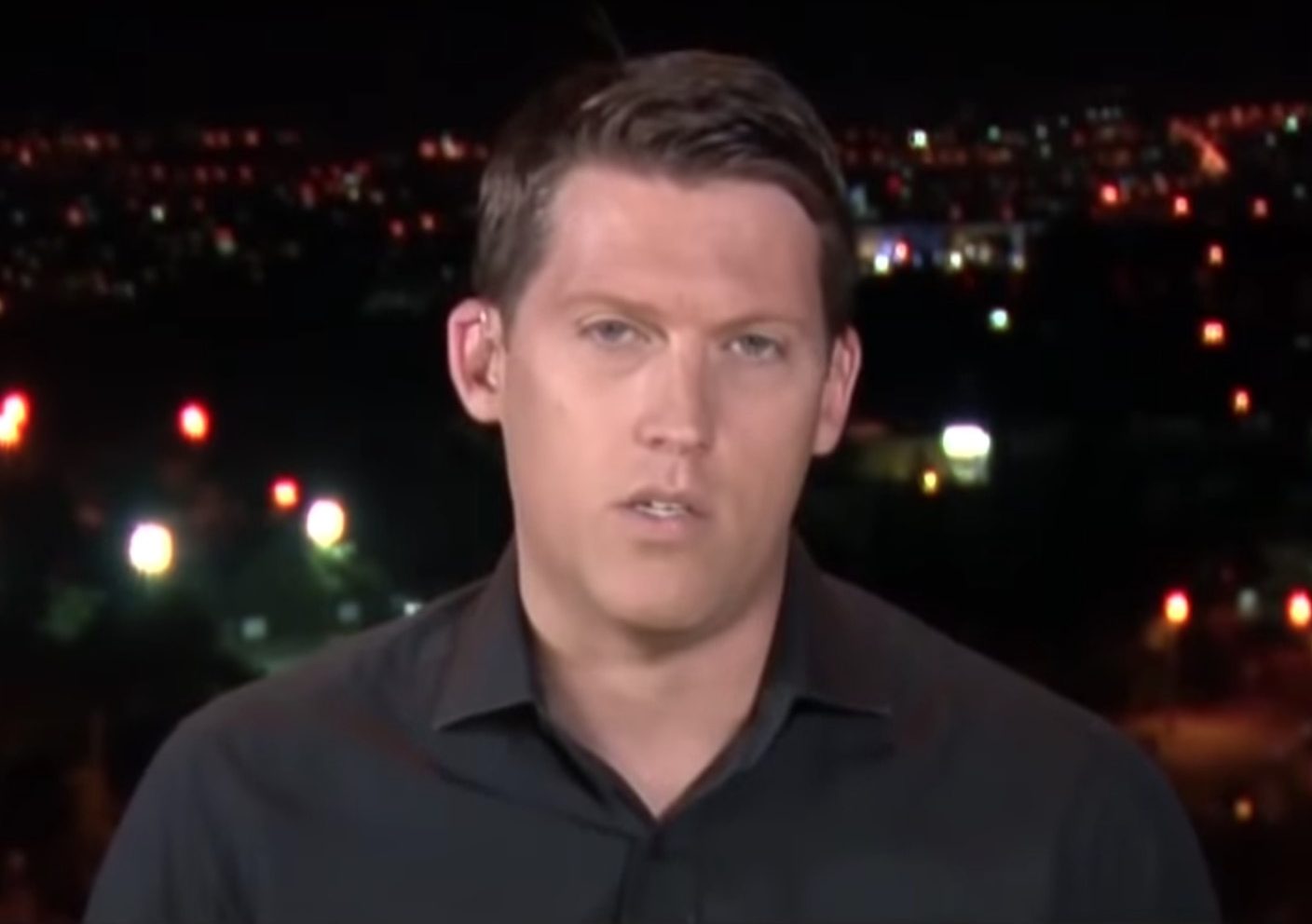 A Fox News reporter announced he's leaving the network in a Facebook post that leaves more questions than answers.
In a post to his personal page on Friday, foreign correspondent Conor Powell wrote mysteriously about his departure from Fox News.
"After nearly 9 years I have decided to resign from Fox News," Powell wrote. "Those of you who have spoken to me in recent months, you will understand why I am leaving FNC."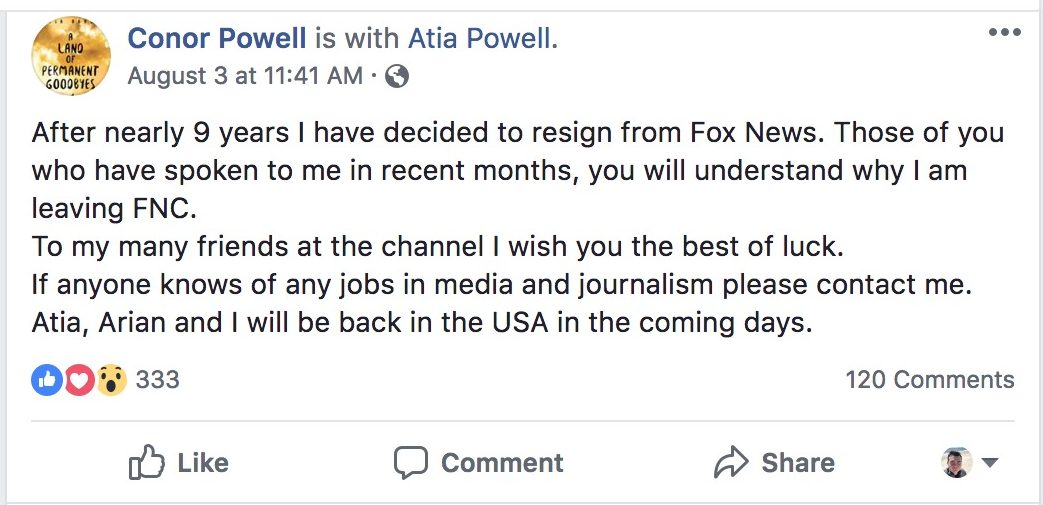 According to a report from The Wrap, a source identified as an individual familiar with the matter believes Powell left because he was "uncomfortable with the direction of the news organization in recent months. Fewer news shows. More opinion shows. Less resources for reporters to report."
The source added that Powell was not alone in feeling this way.
"Lots of reporters are very unhappy with directions of FNC right now," the unnamed person told The Wrap.
Powell added in his Facebook post that he has not yet signed on to a new outlet, asking his friends and followers for leads on any jobs in the industry.
A spokesperson for Fox News declined to comment.
[featured image via screengrab]
Have a tip we should know? [email protected]
Joe DePaolo - Senior Editor