How to Watch Super Bowl 50 Live Streaming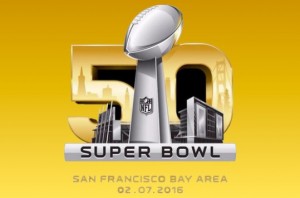 Super Bowl 50 from Santa Clara, California will feature two quarterbacks whose styles and impact on the game could not be more different. In this corner, the veteran sure-fire Hall of Famer Peyton Manning, vying for his second Super Bowl title to tack on to a list of career achievements that puts in his that rarified air of is-he-the-best-ever talk. Manning's career has been the stuff of discipline and values, the All-American hard-working tale of the good guy who once again, and perhaps one last time, hopes to finish first.
And in this corner? The guy who has been decried as an emotional and petulant child on the sidelines his first few seasons in the league, leaving many to wonder if Cam Newton's maturity would ever put him in contention to lead a franchise to greatness. His energy and charisma has transfixed the league now in this fifth season for Carolina, as the dabbing swag bad boy seems to have righted the ship. His dominance in postseason play this season has arguably only be trumped by the legend standing on the opposite sidelines Sunday.
Super Bowl 50 will feature the 15-1 Carolina Panthers and the 12-4 Denver Broncos at Levi's Stadium in one of the most highly-anticipated championship showdowns in recent memory. The game kicks off at 6:30 p.m. ET on Sunday on CBS. The broadcasters for the game will be Jim Nantz and Hall of Fame quarterback Phil Simms. The Panthers are 5.5 point favorites in the game.
There are several live stream options available for people to see the game without a television. Viewers can download the free CBS Sports App to watch the game on Apple TV or iPad, or the CBS Sports Live Player through any web browser. NFL's mobile app is only eligible to Verizon customers, but those with access can live stream the game to their smartphones.
The game will also be broadcast by SiriusXM Sports, and Sirius NFL Football will carry the game live.
Have a tip we should know? tips@mediaite.com