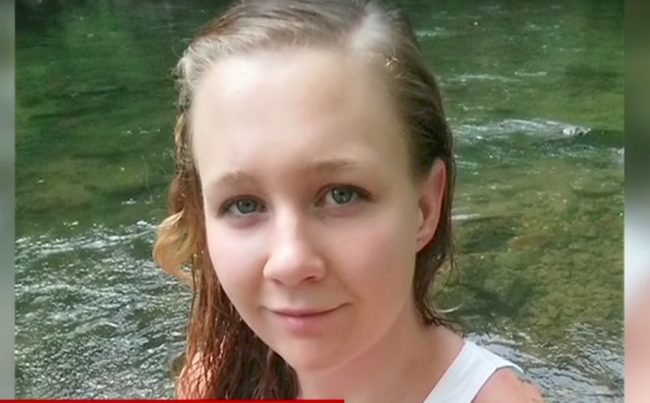 Reality Leigh Winner, the 25-year-old government contractor who recently stole classified documents from the National Security Agency reportedly believes that she has the secret to avoiding prison time – she is "white and cute".
Winner, who once said on social media that "being white is terrorism", reportedly discussed the plan to invoke her "white privilege" with her sister from a Georgia detention center.
"I'm going to play that card being pretty, white and cute, braid my hair and cry and all," Winner told her sister during a phone call from the detention center, Assistant U.S. Attorney Jennifer Solari said in a court hearing in Atlanta on Thursday, WSBTV Atlanta reported.
Winner was arrested recently after admitting to FBI agents that she stole a top secret report from her employer, Pluribus International, an Augusta, Ga.-based NSA contractor, printed out the report and mailed it to a reporter at the website The Intercept.
If simply being "pretty white and cute isn't enough, Winner reportedly told her mother to tell the media that she was afraid for her life.
"Play up that angle," Winner told her mother, according to Solari.
The former Air Force linguist and Bernie Sanders supporter was denied bail on Thursday.
[image via screengrab]
Have a tip we should know? [email protected]