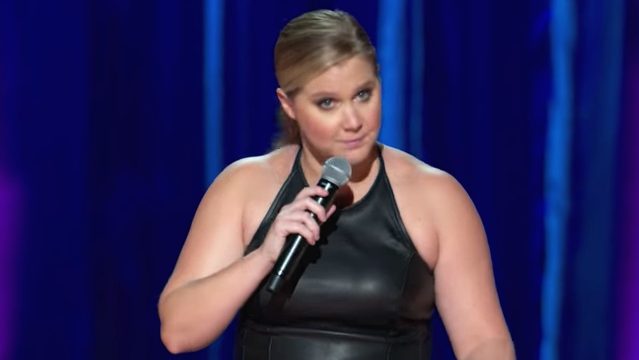 The trailer for Amy Schumer's stand-up special, Leather Special is here and from the looks of it, it's going to be a good one. Schumer tweeted it today and it's raunchy, and of course, hilarious. It gets its name, she says, because, "Every comic has some special where they wear all leather and they regret it later…it's my f*cking moment, leather special! I already regret it!"
You should know the language is pretty NSFW, so you should consider putting in headphones or maybe not watching while your boss is in the room.
March 7th! #TheLeatherSpecial pic.twitter.com/HeqgIm0ESS

— Amy Schumer (@amyschumer) February 28, 2017
The special comes out March 7th. Watch the video above, via Netflix.
[featured image via screen grab]
Have a tip we should know? [email protected]