France's Marine Le Pen Ordered to Undergo Psych Eval Over 'Dangerous' Social Media Posts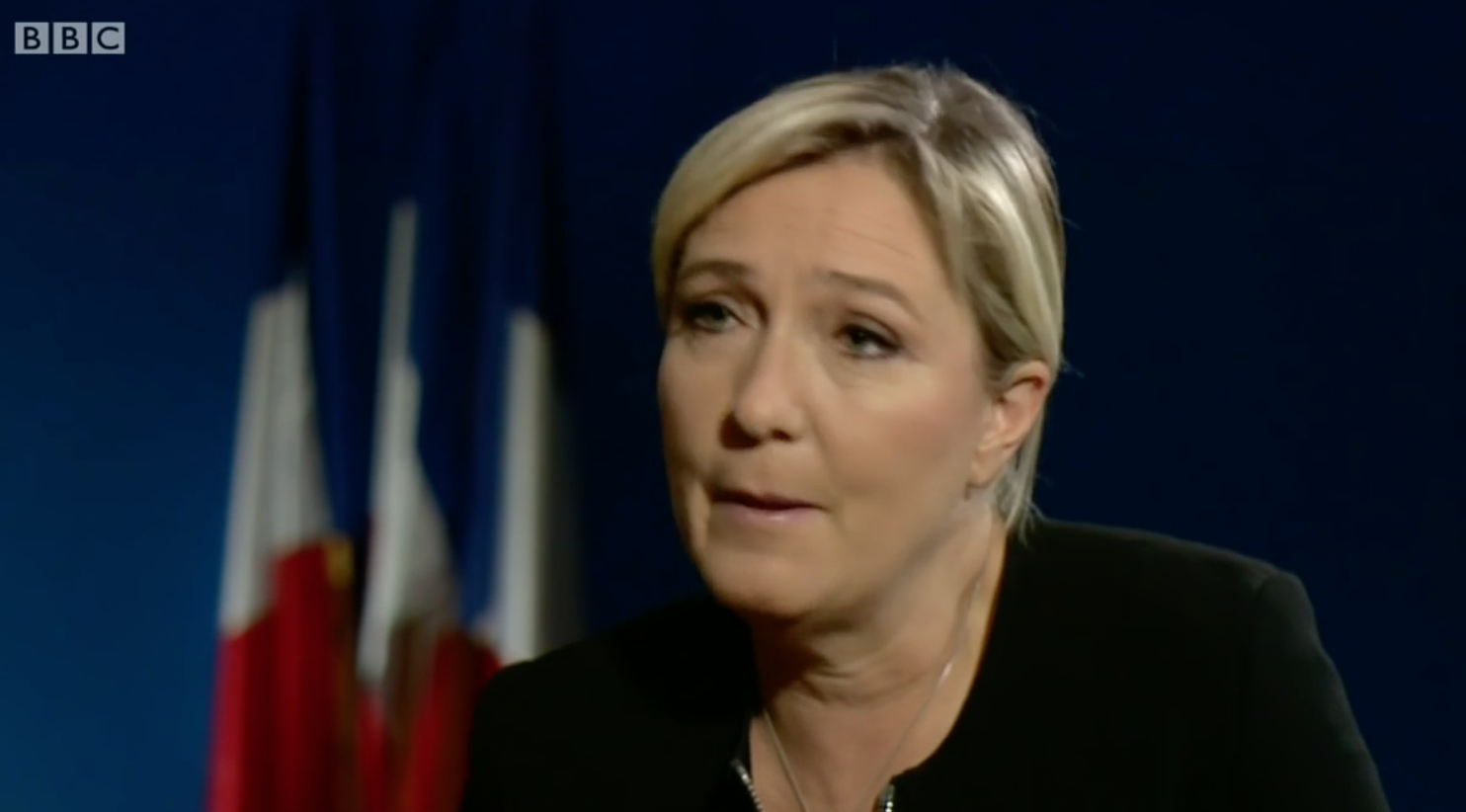 Far-right French politician Marine Le Pen says she was ordered to undergo a psychiatric evaluation as part of an investigation into her decision to post graphic images of Islamic State executions on Twitter in 2015.
"I thought I had seen it all: but no!" Le Pen opined on Twitter."For having denounced the horrors of #Daesh in tweets, the 'justice' is submitting me to a psychiatric evaluation… It's UNBELIEVABLE"
Je croyais avoir eu droit à tout : eh bien non ! Pour avoir dénoncé les horreurs de #Daech par tweets, la « justice » me soumet à une expertise psychiatrique ! Jusqu'où vont-ils aller ?! ? MLP

— Marine Le Pen (@MLP_officiel) September 20, 2018
According to The Observer, a copy of the document online included concerns posed by the court questioning "whether Le Pen is 'in a dangerous state from the standpoint of psychiatry or forensic science.'"
C'est proprement HALLUCINANT. Ce régime commence VRAIMENT à faire peur. MLP pic.twitter.com/WCX6WBCgi4

— Marine Le Pen (@MLP_officiel) September 20, 2018
Reuters reports, "the judge wants the evaluation to assess if she sugars from any mental illness, and, if so, if that could have affected her understanding of what she was doing when she posted the tweets."
Le Pen was defeated by Emmanuel Macron in the 2017 French Presidential Election.
[featured image via screengrab]
Have a tip we should know? [email protected]