'MOVE BACK!' Massive Brawl Breaks Out At Curtis Sliwa's Anti-Immigration Rally In New York City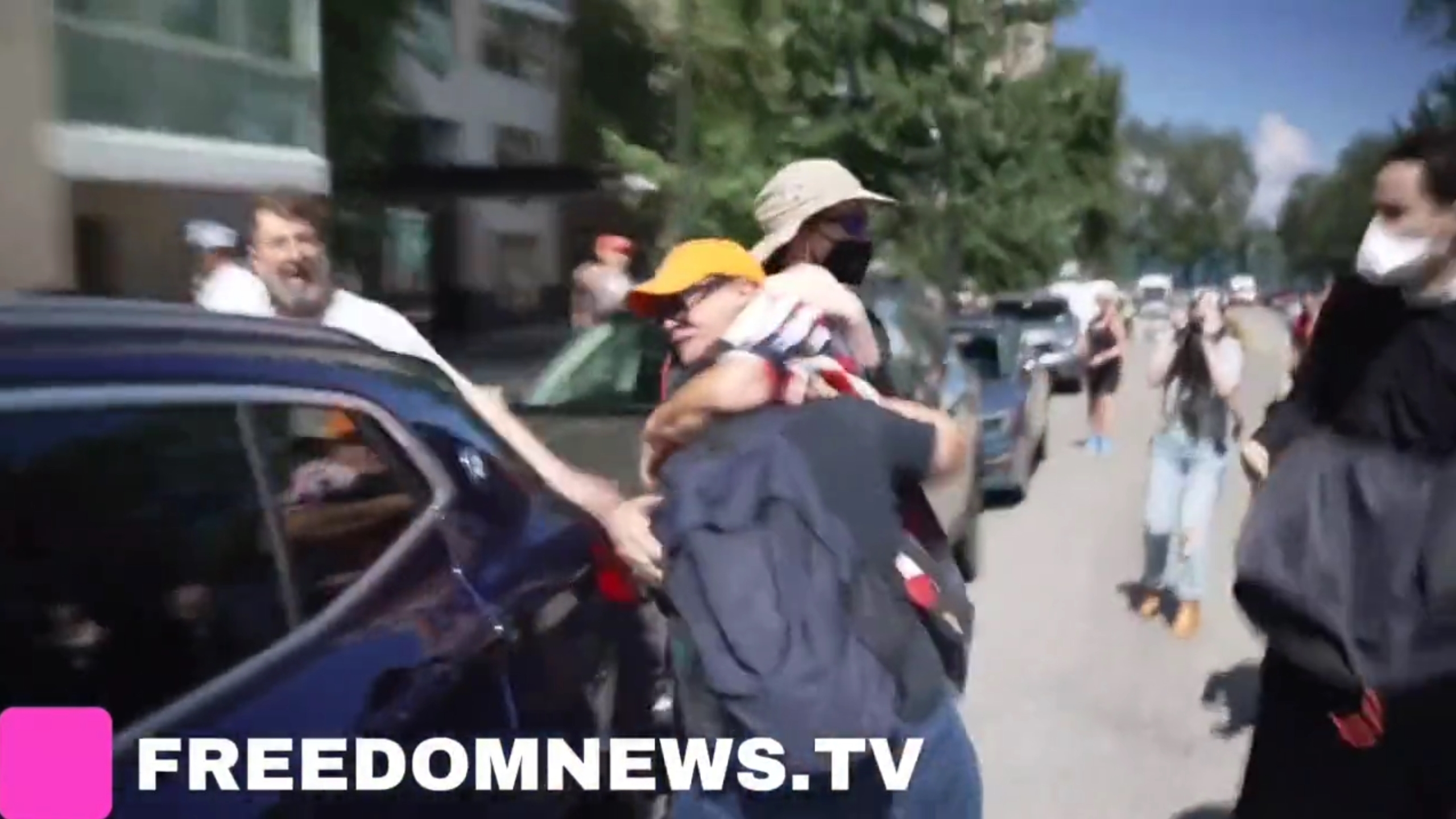 A massive brawl broke out at Curt Sliwa anti-immigration rally in New York City where the former mayoral candidate was arrested on Sunday.
Hundreds of protesters from Staten Island lined up outside Mayor Eric Adams' home at Gracie Mansion in opposition to the opening of new migrant shelters across the five boroughs of New York.
"Today, the valiant citizens of Staten Island have a 24-hour vigil outside of St. John Villa Academy for what would've been 300 illegals, there are now eight," said Sliwa to supporters during the protest. "And I have the feeling, just like Eric Adams' recognized, he made another mistake when he sent the illegal aliens into the public schools in Coney Island and Sunset Park and he saw people of color, mothers and fathers of color, with their children, protesting outside."
However, Sliwa along with his supporters engaged in fights with counter-protesters, forcing law enforcement to break up the brawls and make multiple arrests. In one video, Sliwa himself can be seen having to wrangle a supporter from beating on a masked individual.
Watch the interactions below:
Later, police warned Sliwa and his followers that if they tampered with or crossed the designated barriers they would be arrested. After the order was ignored, NYPD moved him to arrest Sliwa and other protesters.
Last week, Sliwa was also arrested by NYPD at another anti-immigration protest near an upcoming migrant shelter.
—
Have a tip we should know? tips@mediaite.com