Actress Julianna Margulies: I 'Screamed My Way Out' of Steven Seagal's Hotel Room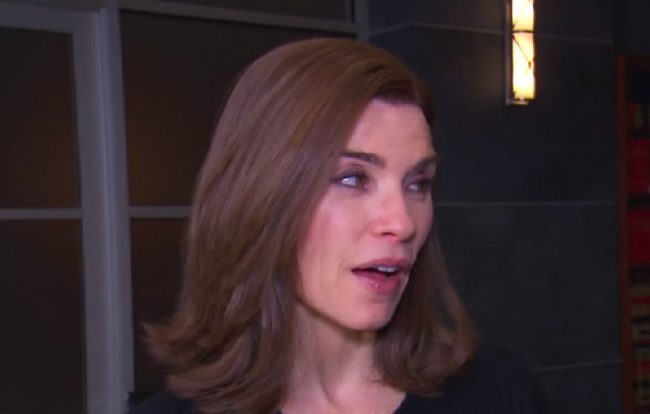 In the wake of Hollywood mogul Harvey Weinstein's exposure as a serial sexual harasser and abuser, a number of other prominent men in entertainment and media have been accused of sexual misconduct. Among them has been actor and martial artist Steven Seagal, as Inside Edition's Lisa Guerrero and actress Jenny McCarthy came forward last month to recount casting couch-like encounters with Seagal.
Looks like those two women weren't the only ones who Seagal tried to proposition under the guise of casting for a movie.
Speaking to SiriusXM's Jenny Hutt, former The Good Wife star Julianna Margulies brought up an incident from the late 80s in which she was asked to come up to Seagal's hotel room late at night. Marguiles noted that it was supposed to be to go over a movie role.
Margulies said when she arrived at the hotel, the casting director wasn't there, but Seagal was. When she entered his hotel room, "I saw his gun, which I had never seen a gun in real life." Somehow, Margulies said, she got out of the room "unscathed. I never was raped. And I never was harmed. And I don't know how I got out of that hotel room. … I sorta screamed my way out.
She also discussed a 1996 encounter with Weinstein. As she recalled, the producer wanted to meet with her about potentially getting a screen test. Margulies met Weinstein at his hotel room but made sure to bring another woman with her. She said that when he opened the door, he was in a bathrobe, had lit candles in the room and had a dinner for two prepared. However, he was upset that he had brought another person.
"He looked at me, furious, and he took the door and he said, 'Just wanted to say good audition.' And he slammed the door," Margulies stated.
[image via screengrab]
—
Follow Justin Baragona on Twitter: @justinbaragona
Have a tip we should know? tips@mediaite.com