Alan Dershowitz Denies Involvement in Sex Ring: Accuser 'Made Up a Story Out of Whole Cloth'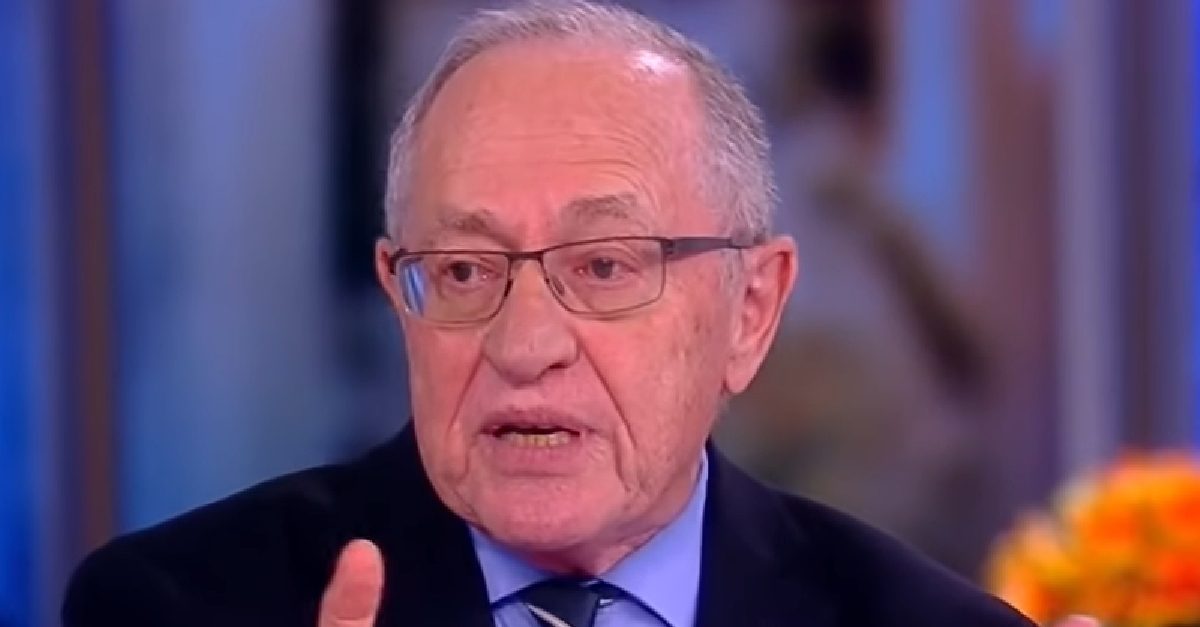 Harvard Law professor emeritus and author Alan Dershowitz is fighting back after he was named as allegedly being part of billionaire and sex offender Jeff Epstein's sex trafficking ring.
The allegation happened in open court on Wednesday.
The Daily Beast reports:
Paul Cassell, who represents Virginia Roberts Giuffre, told the Second Circuit U.S. Court of Appeals that the testimony of other witnesses will show Dershowitz's involvement in the alleged trafficking of "his close friend Jeffrey Epstein."
Cassell further told the courts, according to The Daily Beast, "When all the records come out it will show that Epstein and [Epstein's alleged madam Ghislaine] Maxwell were trafficking girls to the benefit of his friends, including Mr. Dershowitz."
Cassell was presenting oral arguments in a case filed by the Miami Herald to get documents involving Giuffre's lawsuit against the ring's alleged madame unsealed.
Dershowitz was part of Epstein's legal team that helped broker Epstein's deal that allowed him to serve just 13 months in jail. Among the explosive claims made was that Giuffre — who allegedly was forced into sexual slavery — was ordered to have sex with Dershowitz by Epstein.
Outside the courtroom, Dershowitz denied that the sexual encounter took place.
"I've denied ever meeting her or even knowing who she was," Dershowitz said.
He added: "She is hurting the MeToo movement terribly. This was all about money and undercuts the many people who are victimized."
Dershowitz also said he hasn't seen Epstein in years.
"I was his lawyer until this deal was made," Dershowitz said.
Afterward, Dershowitz repeated claims previously made on Twitter that Guiffre was committing perjury.
"I challenge her to come before the press and say she had sex with me," Dershowitz said in light of Wednesday's court revelations, according to USA Today.
He added: "I will be able to prove conclusively that she committed perjury…She made up a story out of whole cloth."
Have a tip we should know? tips@mediaite.com