Amazon Spox Blames Ocasio-Cortez For Company Scrapping Planned NY HQ: She's 'Never Amazon'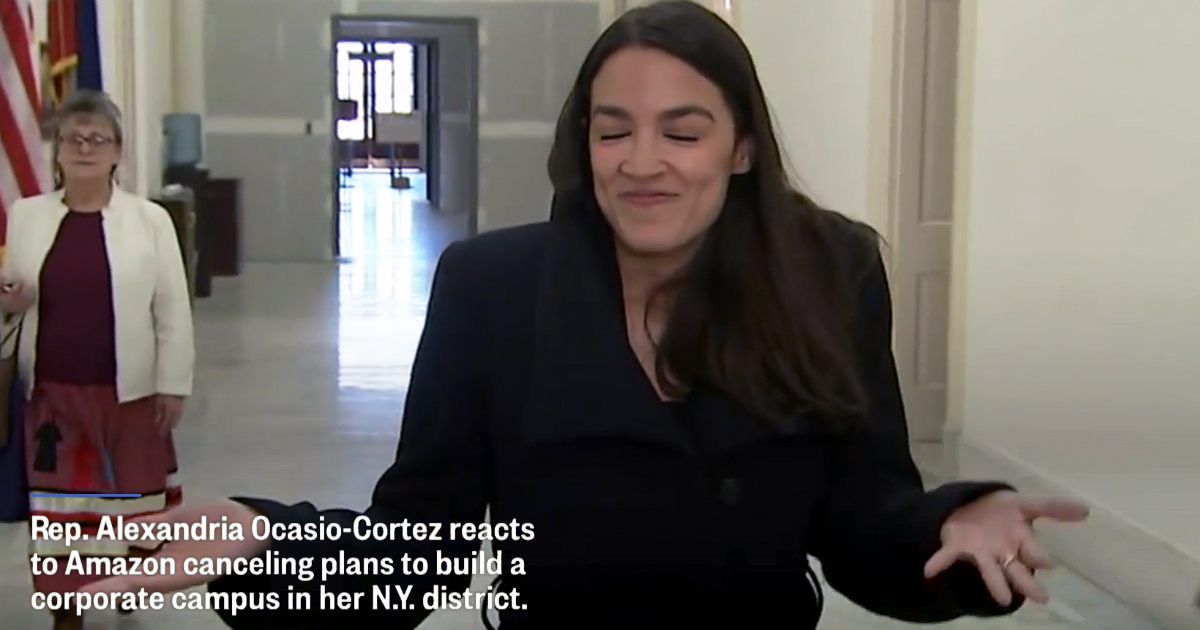 Amazon's abandoned plans for building a new headquarters in New York has been big news, and while some celebrate and others lament, a spokesperson for the company on Thursday pointed a very specific finger when offering their reason for ditching: Right at freshman Rep. Alexandria Ocasio-Cortez.
Jodi Seth, the head of policy communications at Amazon, spoke to NBC News senior media reporter Dylan Byers on Thursday, and in the interview took the official statement about politicians to a very specific place.
"If you talk to Alexandria Ocasio-Cortez, it's 'Never Amazon,'" Seth told NBC. The company had already cited political opposition, for which consequence Gov. Andrew Cuomo, himself a Democrat but a proponent of the deal, loudly rebuked his party.
Seth told NBC that there was no single precipitating incident in their decision, but that "there were some local and state elected officials who refused to meet with Amazon and criticized us day in and day out about the plan." That's when the spox designated Ocasio-Cortez "Never Amazon", obviously a play on the "Never Trump" label that has become ubiquitous in political conversation over the last three years.
The decision is "pretty firm" and they won't be reopening negotiations for the site, said Seth. Read the whole thing here.
[Featured image via screengrab]
—
Follow Caleb Howe (@CalebHowe) on Twitter
Have a tip we should know? [email protected]